Police officers help mom deliver baby in post office parking lot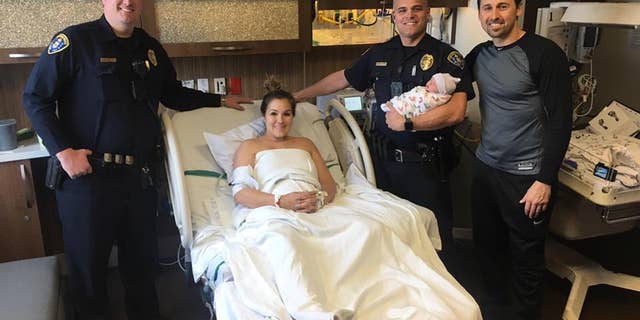 Neither snow nor rain nor heat nor gloom of night could stop
a pair of San Diego officers from helping to deliver a healthy baby in the
parking lot of the U.S. Post Office in Mira Mesa on Thursday. Officers Matt
Enderlin and Eric Hustad responded to a call from a husband who said he wife
was in labor in their car.
"We've been partners for eight years now so it's one of
things where we've gotten a lot of calls on this job, you expect the
unexpected," Enderlin told Fox 5 San Diego.
The officers found the couple in the parking lot at around
6:30 a.m., and helped to deliver the baby before medics arrived to transport
the family to Scripps Memorial Hospital.
"Great job Officers Enderlin & Hustad and Mom on bringing
this beautiful baby into the word at the Mira Mesa Post Office no less," the
San Diego Police Department wrote in part on their Facebook page. "Guess mail's
not the only thing getting delivered today."