Plumber rows across harbor in bathtub to raise money for cancer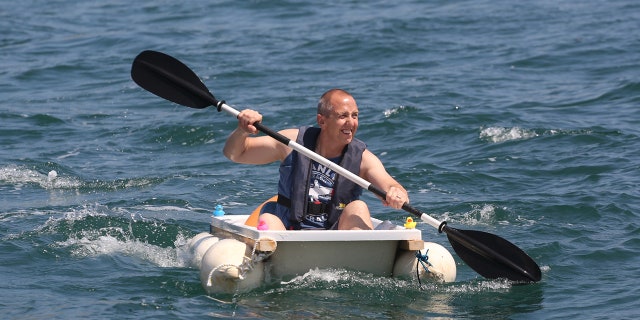 A former Royal Navy engineer strapped himself into a bathtub attached to two buoys and rowed across a British harbor – all for a good cause.
Iain Bevan, 51, a plumber from Devon in southwest England, spent 2.5 hours rowing across Tor Bay in an effort to raise more than $13,000.
He told the BBC that he chose to take on the feat after the death of his mother, father-in-law and several friends to cancer within a few months of each other.
MARINE VET MAKES SECOND TREK ACROSS US TO RAISE AWARENESS FOR PTSD
"I have some experience of the sea, but not in a bathtub," Bevan told Devon Live. "I thought 'What's the most ridiculous thing a plumber can do to raise some money?' So I came up with this."
He said his wife, Anita, took a bit of convincing.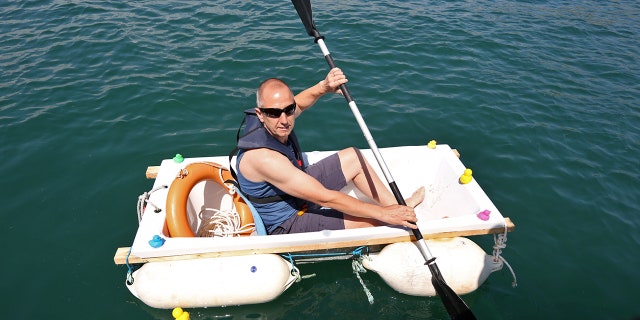 "She told me I was mad," he told Devon Live. "She punched me on the arm and told me not to be ridiculous. Then I explained a bit more about it and she is right behind me now."
Bevan said he tightly plugged the drainage hole in the tub before embarking on his arduous journey.
He said he got many funny looks from people while he practiced ahead of his fundraising attempt. One person even asked if he was attempting to get to France.
MOM'S WARNING TO OTHERS AFTER TODDLER GETS TRAPPED IN WASHING MACHINE
"People are always going to turn their heads and look – the fact that I'm in a bath going across the sea – people look at me as if I'm crazy," Bevan told the BBC. "They're all saying, 'Keep the plug in.' If I had a pound for every time they said that, I wouldn't need to do any more fundraising."
On his Just Giving site, Bevan has raised more than $2,250.
"Everybody around me at the moment seems to be ill with cancer. I felt it was time to do something about it," he told Devon Live. "I have loved serving my Queen and Country and this has given me a new fight to take part in."