Picture of elderly couple reunited in hospital goes viral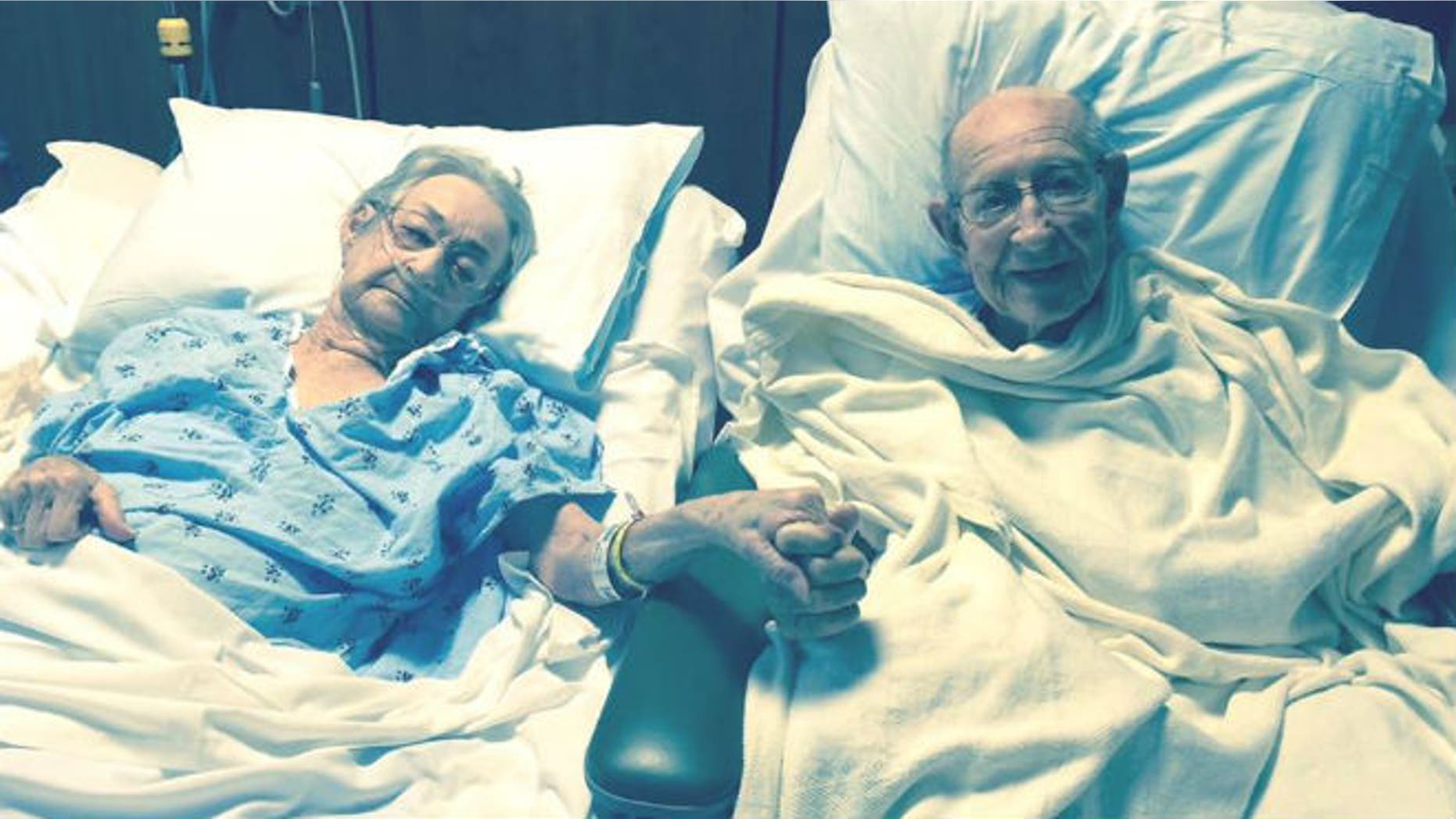 The only time one Georgia couple has been apart— in 68 years of marriage— was when the husband was stationed in Korea. After both being hospitalized and put in separate rooms, they were reunited amid tears of joy, My Fox Atlanta reported.
Tom Clark, 96, and Arnisteen Clark, 92, are staying at Piedmont Fayette Hospital in Fayetteville, Georgia. The hospital shared a photo of the couple holding hands on their Facebook page. Because they had only been apart once, staying in different rooms in the hospital was challenging for them, so the staff made special arrangements for Tom to visit Arnisteen.
"I just can't be away from her, she's the finest woman in the world," Tom said, according to the hospital's Facebook post, which has been shared more than 2,500 times and liked over 10,900 times.