Pennsylvania mom gives birth to 13-pound baby boy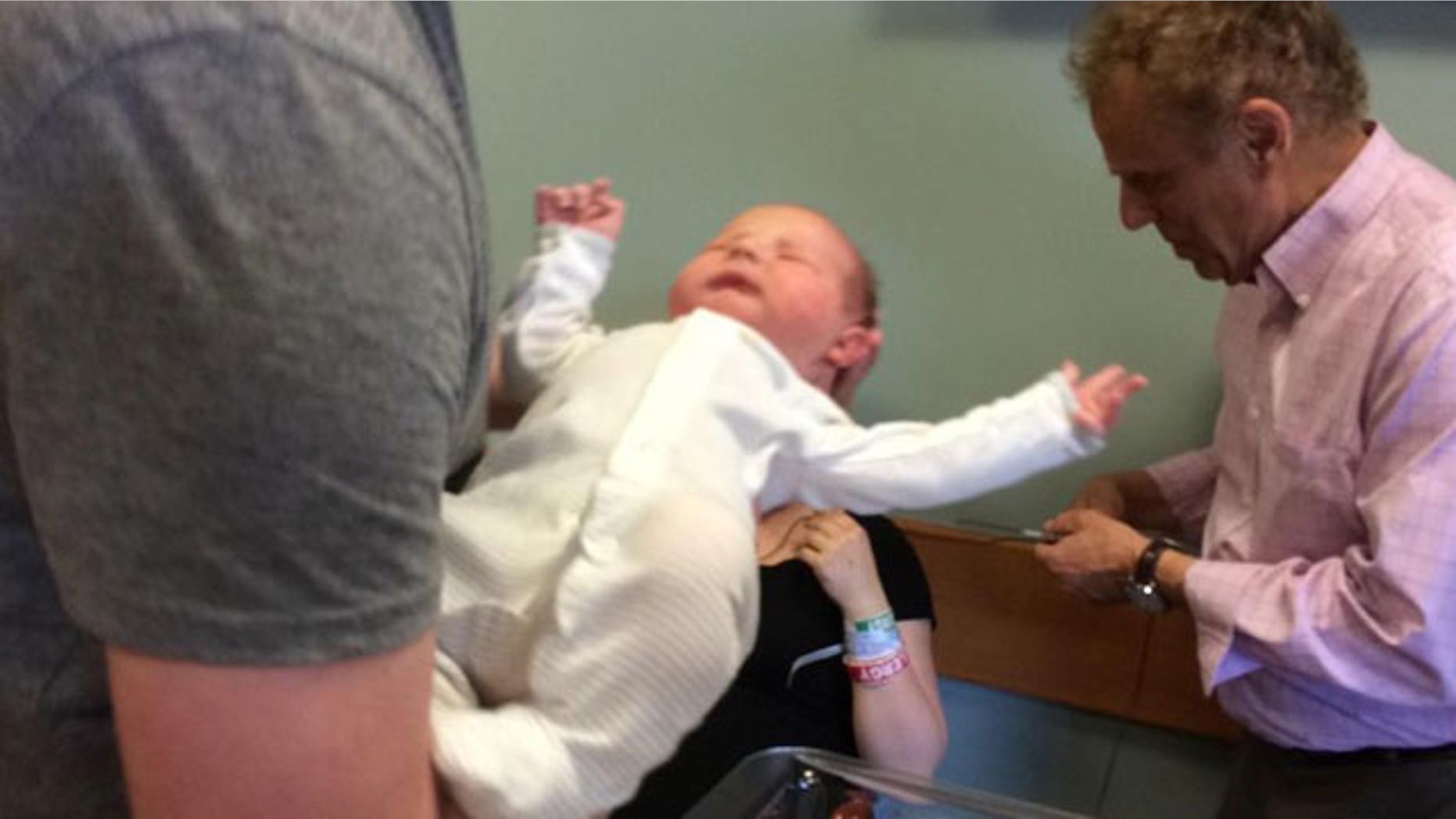 A Pennsylvania baby born weighing 13 pounds, 10 ounces on Thursday shocked the hospital staff who said they've never delivered a newborn as big.
Isaac Michael Hall was delivered via Caesarean section a week early measuring more than 25 inches long, MyFoxBoston.com reported. Michelle Hall, Isaac's mother, told a local news station that she had known for a while her son would be big.
"I always said we were nine months pregnant for the last three months," she told WTAE.
Isaac's father, Brad, is 6 feet 5 inches tall, but was still a little surprised by his son's size.
"It was a little hard to believe at first," Brad said, according to MyFoxBoston.com.
Hospital officials said Isaac was born healthy and with no medical issues.