Pennsylvania girl holds bake sales after dad's leukemia diagnosis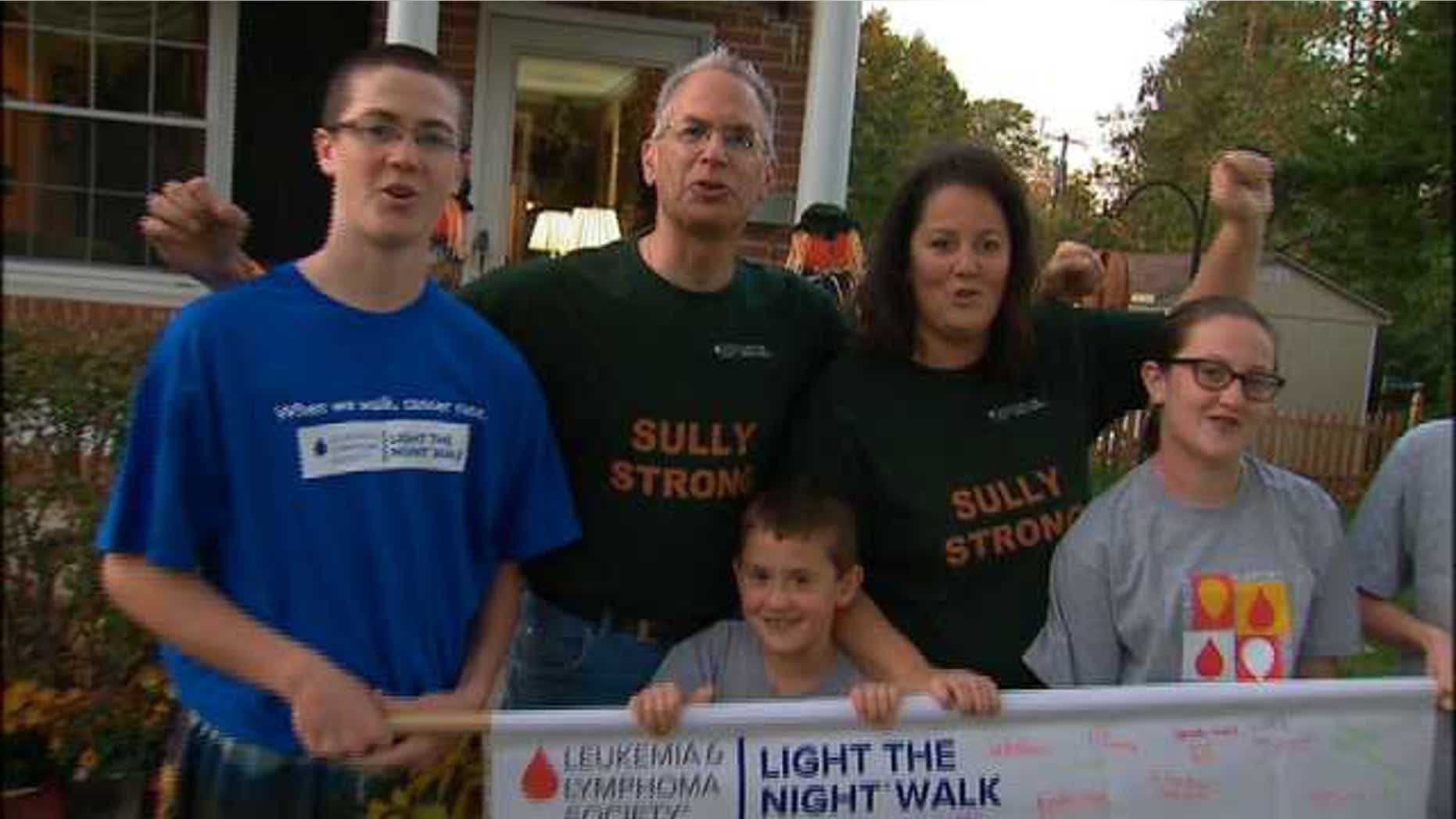 A Pennsylvania girl is spearheading a campaign to raise funds and awareness about leukemia after her father was diagnosed with the disease two years ago.
Lucy Sullivan, 12, has been selling candy and baked goods, raising over $5,000 for the Leukemia & Lymphoma Society since starting the campaign last year. Lucy's dad, 52-year-old Tim, is battling chronic lymphocytic leukemia (CLL), MyFoxPhilly.com reported.
"I wasn't really sure how to feel. It was all like mixed emotions," Lucy told MyFoxPhilly.com of the diagnosis. The active 7th grader channeled her energies into the campaign and has been selling cookies, brownies, candy and cake pops at events like the Leukemia & Lymphoma Society Light the Night Walk.
"It just sounded really fun and I just wanted to help people, not only my dad, but other people find a cure so everyone's cured," Lucy said. Her three younger brothers help pitch in with the sales.
"I did get choked up because again, for someone who was 11-years-old when she started, it just took my breath away," Tim told the news site.
While Tim currently suffers fatigue, the family knows the disease will likely progress. The family will attend the Light the Night Walk as Team "Sully Strong," November 9.
According to the American Cancer Society, CLL originates in the white blood cells in the bone marrow and invades the blood. CLL usually grows slowly, compared to other types of leukemia.