Pennsylvania boy celebrates third birthday with first responders who saved him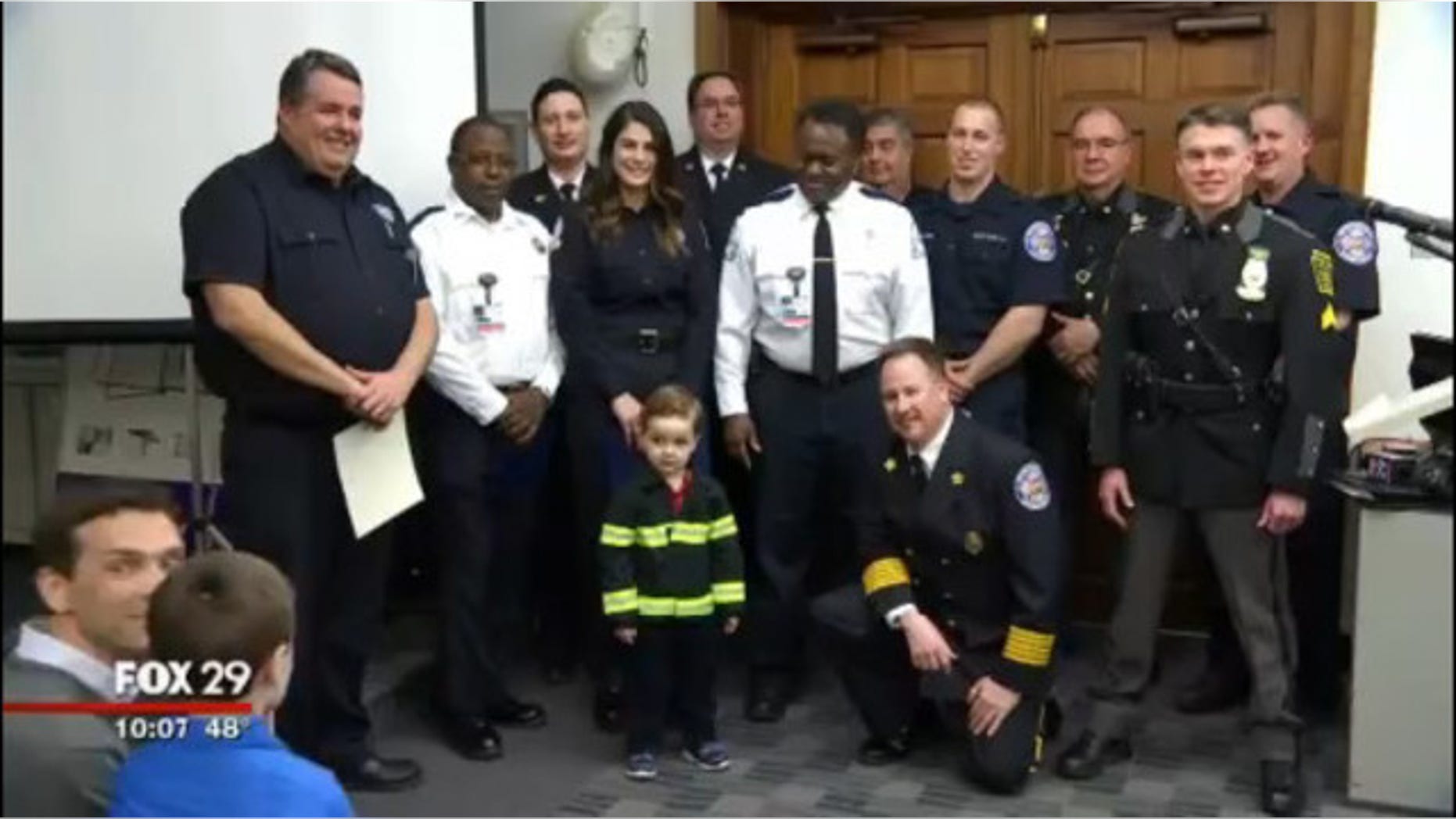 A Pennsylvania boy recently celebrated his third birthday with a group of local first responders who helped save his life in December. Luke McCabe wore Newtown Square firefighter gear and hung out with the paramedics who responded to his parents' frantic 911 call, Fox 29 reported.
Luke fell into cardiac arrest and stopped breathing for more than five minutes just hours after being released from the hospital for an undisclosed illness, according to Fox 29. His mother, Karen, said that Luke flat-lined and was turning blue in his dad's arms before paramedics responded to the call.
"It's just amazing that we live somewhere where you can literally dial three numbers and there are people rushing to your home," Patrick, Luke's dad, told Fox 29. "Rushing to help your family."
Responding firefighters and police officers performed CPR on Luke while waiting for the ambulance to arrive and eventually found a pulse, the news outlet reported. Matt Brinkmann, who was one of the first responders, said it was the first time in his 20-year career that he saw CPR work to revive a patient.
"There are so many of us that do this every day and it doesn't work," Brinkmann told Fox 29. "And you are part of something that actually works, it makes you feel special."