Patient paralyzed in botched scoliosis surgery gets $135M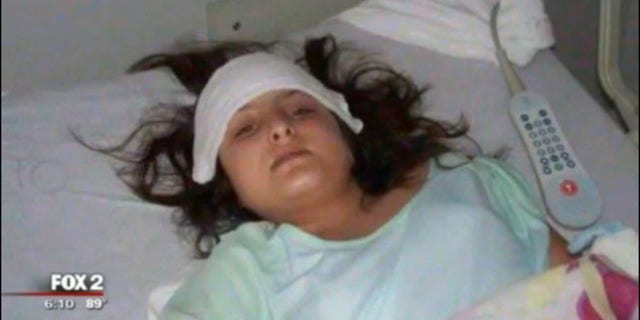 A Michigan jury has sided with a 17-year-old patient after her surgeon botched a corrective spinal surgery eight years ago and left her partially paralyzed.
Faith DeGrand, of Wyandotte, underwent the surgery when she was 10 years old at Detroit Medical Center.
Her attorney, Geoffrey Fieger, argued that the way her surgeon inserted the rods and screws during a surgery to correct scoliosis actually caused the compression of her spinal cord, Fox 2 Detroit reported. The surgeon was not identified in the report.
"The patient needed to have the screws and hooks and bars taken out immediately," said Fieger, who once ran for governor. "Instead he left; he abandoned her. He actually went on vacation twice while she became paralyzed and lost use of her bowel and bladder."
GAS STATION MANAGER FIRED AFTER TELLING MOM, WHOSE SON IS ON LIFE SUPPORT, TO WORK OR BE FIRED
Fieger said that when the hardware was removed 10 days later, the damage had already been done.
The hospital, which was ordered to pay DeGrand $135 million, did not provide comment to Fox 2 Detroit. The family's attorneys said that while it is considered a victory in court, the money will not give DeGrand her quality of life back.
"She'll have enough money to get her catheter changed for the rest of her life," Fieger said. "That's it."