Pat Robertson, Christian Broadcasting Network founder, recovering from stroke, network says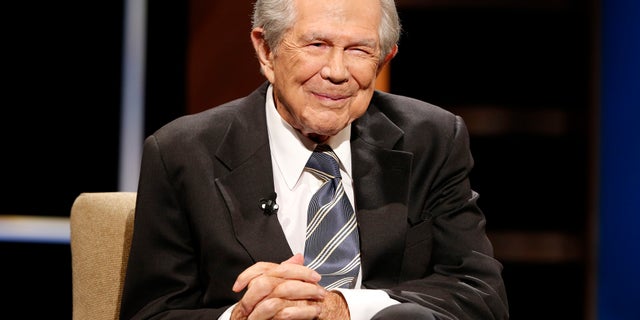 Christian Broadcasting Network founder Pat Robertson suffered from a stroke but is "expected to make a full recovery," according to a release from the network on Saturday.
The televangelist was reportedly brought to the closest medical facility for strokes around noon on Friday after a member of the family noticed he had symptoms of an embolic stroke.
Minutes after receiving tPA, a clot-busting drug, Robertson, 87, was cognizant and had mobility in his limbs, a recovery which the neurologist referred to as a "tPA miracle," the CBN release said.
MOBILE STROKE UNIT BRINGS HOSPITAL TO PATIENTS – AND COULD SAVE LIVES
"The 700 Club" host is reportedly "alert, awake and expected to make a full recovery" and be released no later than Monday.
In the release, Robertson and his family praised the medical care he received, and his son warned against the dangers of not knowing stroke symptoms.
"Awareness of the onset of symptoms and then rapid treatment is the key to recovery," said Gordon Robertson, who is the company's CEO. "We cannot express our thanks enough to the medical team that treated my father."
The Associated Press contributed to this report.