Past child abuse may influence adult response to antidepressants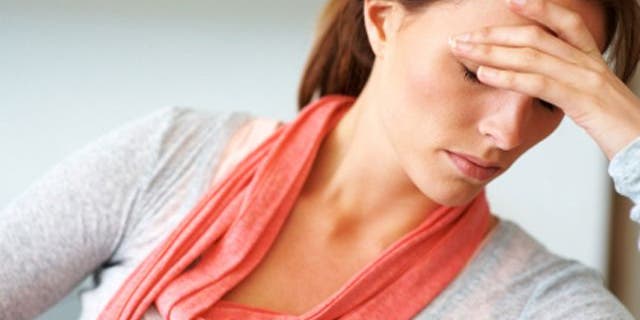 NEWYou can now listen to Fox News articles!
Antidepressants don't work for everyone, and having a history of abuse during childhood may signal a low likelihood that the drugs will improve an adult's symptoms of major depression, a recent study suggests.
While there are few reliable predictors of which people will respond to specific antidepressants, lots of previous research links a history of trauma early in life with how well people tend to do on these drugs, researchers note in the journal Translational Psychiatry.
"The presence of trauma history should be taken into account when making treatment decisions," said Leanne Williams of Stanford University and the VA Palo Alto Health Care System in California, lead author of the new study.
"Based on our findings, if you have experienced abuse or neglect early in life you are 1.6 times less likely to benefit from a typical first line antidepressant than a person who hasn't had this experience," Williams said by email. "In this case, consideration should be given to alternative medications plus adjunctive therapies that address the trauma issues as well as the current experience of depression."
To see how common childhood trauma is among depressed patients, Williams and her team compared 1,000 people diagnosed with major depression to 336 similar people who didn't have depression. They also looked at how each of the patients with depression responded to eight weeks of treatment with one of three randomly assigned antidepressants - escitalopram (Lexapro), sertraline (Zoloft) or extended release venlafaxine (Effexor).
Childhood trauma was much more common among the depressed adults, with about 63 percent reporting two or more experiences of either childhood abuse, neglect, loss of a parent or sibling, exposure to domestic violence, family breakup, severe health crisis, or some other significant violence or loss in childhood. Roughly 28 percent of people in the healthy control group reported two or more such childhood traumas.
About 22 percent of the people with depression in the study, and 5 percent of the healthy controls said they had experienced some type of physical abuse during childhood.
Sexual abuse occurred during childhood for 16 percent of the depressed participants and 5 percent of the controls.
Depressed patients in the study were also four times more likely to report a history of emotional abuse - 43 percent of them experienced this compared with 9 percent of the controls.
In addition, 41 percent of the depressed participants and 31 percent of the control group said their parents divorced or separated during childhood.
Overall, the presence of one traumatic event of any kind was not linked to whether depressed patients saw symptom improvements after eight weeks on antidepressants.
A specific history of physical, sexual or emotional abuse, however - particularly if it occurred at age 7 or younger - was associated with a worse response to the drugs, the study found.
By the end of the treatment period, only about 18 percent of depressed participants with a history abuse from age 4 to 7 experienced at least a 50 percent reduction in depression symptoms and just 16 percent achieved remission.
In contrast, among patients with no history of abuse, 82 percent saw symptom severity cut in half and 84 percent achieved remission.
Globally, about 405 million people experience depression, and less than half of patients with severe depression achieve remission from antidepressants.
One limitation of the study is its reliance on adults to accurately recall and report on trauma that happened during early childhood, the authors note. The study also only looked at three antidepressants and the findings might be different with other medications.
Even so, the study adds to growing body of evidence showing that childhood trauma is associated with an increased risk for a variety of mental health disorders including depression, said Dr. Katie McLaughlin, a psychology researcher at the University of Washington in Seattle who wasn't involved in the study.
"This study suggests that child maltreatment and trauma not only predict greater likelihood of developing depression and a more chronic course of depression, but also reduced likelihood of responding to antidepressant medication treatment," McLaughlin said by email.