Parents Still Giving Children Under 2 Over-the-Counter Medication, Despite FDA Warnings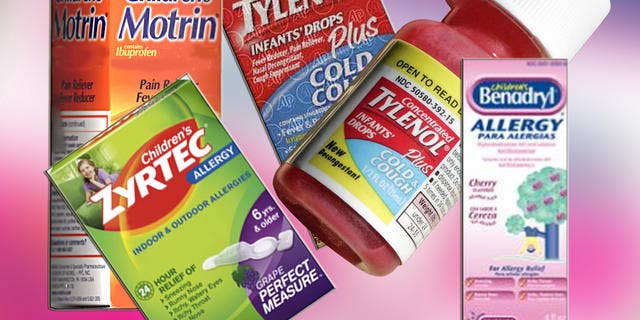 Parents are still giving over-the-counter medications to children under 2, sometimes under a doctor's orders, even though the Food and Drug Administration banned the practice three years ago, according to a recent poll.
FDA issued warnings about cough and cold products in 2008 after research showed it led to the poisoning and death of hundreds of children. But a few years later, a poll released by the C.S. Mott Children's Hospital National Poll on Children's Health says 61 percent of parents are still giving their children – ages 2 and younger – over-the-counter meds.
The use was even higher among Hispanic parents. About 69 percent of Hispanic parents had given their child cough and cold medicine within the past 12 months, the poll said. About 57 percent of whites and 80 percent of blacks had given their child the medicines within the past year.
"Unfortunately, this latest poll indicates that the FDA warnings have gone unheeded by the majority of parents, and surprisingly, many physicians," Dr. Matthew Davis, the poll's director and an associate professor in the Child Health Evaluation and Research Unit at the University of Michigan Medical School, said in a statement.
In January, researchers interviewed hundreds of parents of children ages 6 months to 2 years about whether they gave their child cough and cold medicine.
The poll showed parents with a lower income (less than $30,000) gave the medication to their children more often, about 80 percent, than families with higher income (over $100,000), which gave it to their children 41 percent of the time.
And why are the parents ignoring the FDA warnings? The poll suggested two-thirds of parents wanted their child to sleep better or be more comfortable during the day. About 57 percent said having their health care provider recommend the medicine was "very important."
Experts suggested other reasons played a role.
"The FDA warning is specific to young children, age 2 and under, but parents of those kids may not have heard the warnings issued more than two years ago," said Davis. "Each year, a new generation of parents must be educated about a wide variety of health care issues for their children."
You can reach the writer at carolyn.salazar@foxnewslatino.com
Follow us on twitter.com/foxnewslatino
Like us at facebook.com/foxnewslatino