Parents of children with cancer sometimes regret decisions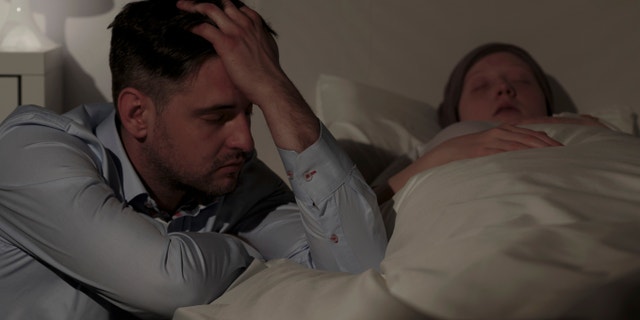 NEWYou can now listen to Fox News articles!
Parents of children with cancer face difficult decisions, and a new study suggests that about one in six of them look back on some of their choices with a great deal of regret.
Often, doctors can recommend a clearly preferable treatment. But sometimes, the study's lead author pointed out, parents may need to decide things like whether their child should take part in a clinical trial, or whether the child should have surgery.
Parents may feel as if they have no control when their child is first diagnosed with cancer, and making decisions about treatment is the one thing they can do, said Dr. Jennifer Mack, a pediatric oncologist at the Dana-Farber Cancer Institute and Boston Children's Hospital.
"We wanted to try to understand what parents experience and when they look back on their decisions, how they feel about them," she said.
Mack and her colleagues surveyed 346 parents of children with cancer at two U.S. medical centers (one parent per family). The parents completed the surveys within 12 weeks after the cancer was diagnosed.
Fifty-four parents, or 16 percent, had a high level of regret about their decisions, the researchers report in the Journal of Clinical Oncology.
About a third did not regret their decisions and would make the same choices again, and 45 percent had mild regret, the researchers found.
Communication factors were tied to how parents felt about their decisions. Parents were less likely to feel regret if they reported receiving high-quality information, detailed information about prognosis, trusting their child's doctor or being comfortable in their decision-making role.
Blacks, Hispanics and other non-white parents were also more likely to experience a high level of regret than white parents, the researchers found.
Even when communication was similar for white parents and parents of other races, the non-white parents still felt more regret, Mack said.
"There are probably other factors at work for racial and minority families that we need to work to understand," she said.
It's important to do more research and understand these connections to make the process better, said Mack.
The researchers caution that the tool used to measure regret tends to lump parents without strong feelings into the high regret category. Mack also said they didn't account for the children's roles in treatment decisions.
She said it's important for parents to have ongoing conversations with their children's doctors and not feel rushed or pressured into decisions.
"Sometimes there is urgency, but often there is time to keep having these discussions," said Mack. "Parents should feel empowered to do that."