Pediatric cancer survivor to swim open water relay fundraiser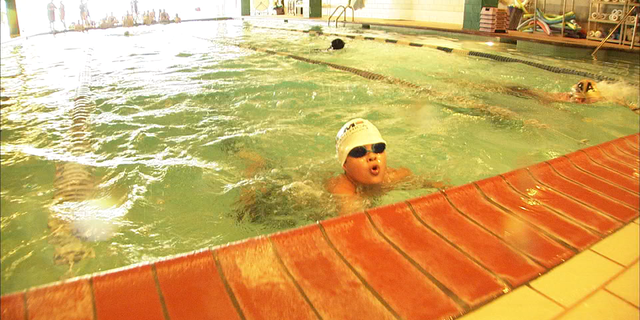 NEWYou can now listen to Fox News articles!
At 1-year-old Daniel Jackson's annual checkup, doctors discovered he had acute lymphoblastic leukemia. Now 12, the Georgia boy is preparing to swim an open-water relay to fundraise for cancer research.
Jackson doesn't remember the chemotherapy or the time Santa had to come find him in the hospital, but the two scars for his chemotherapy ports serve as his reminder, Fox 5 Atlanta reported.
When he was 5 years old, Jackson beat cancer.
"The day they took his port out, he was a little over 5 years old," his mother, Ilsa Jackson, told Fox 5 Atlanta. "And he came home and said, 'Daddy, Daddy, my cancer is gone. They took it out.' So, to him, that port signified cancer. The port being gone signified, 'I'm done with it.'"
That year, Jackson started swimming, and now he's old enough to participate in Swim Across America Atlanta. The open-water swim relay is scheduled for Saturday, Sept. 17, and money raised will go to the AFLAC Cancer Center of Children's Healthcare of Atlanta.
Jackson will swim a half-mile across Lake Lanier in a relay team with his big brothers.
"It makes me just think about just how lucky I am to still be alive," he told Fox 5. "I hope I feel amazing and just proud to be doing that."