Panel Backs Stricter Blood Cancer Drug Label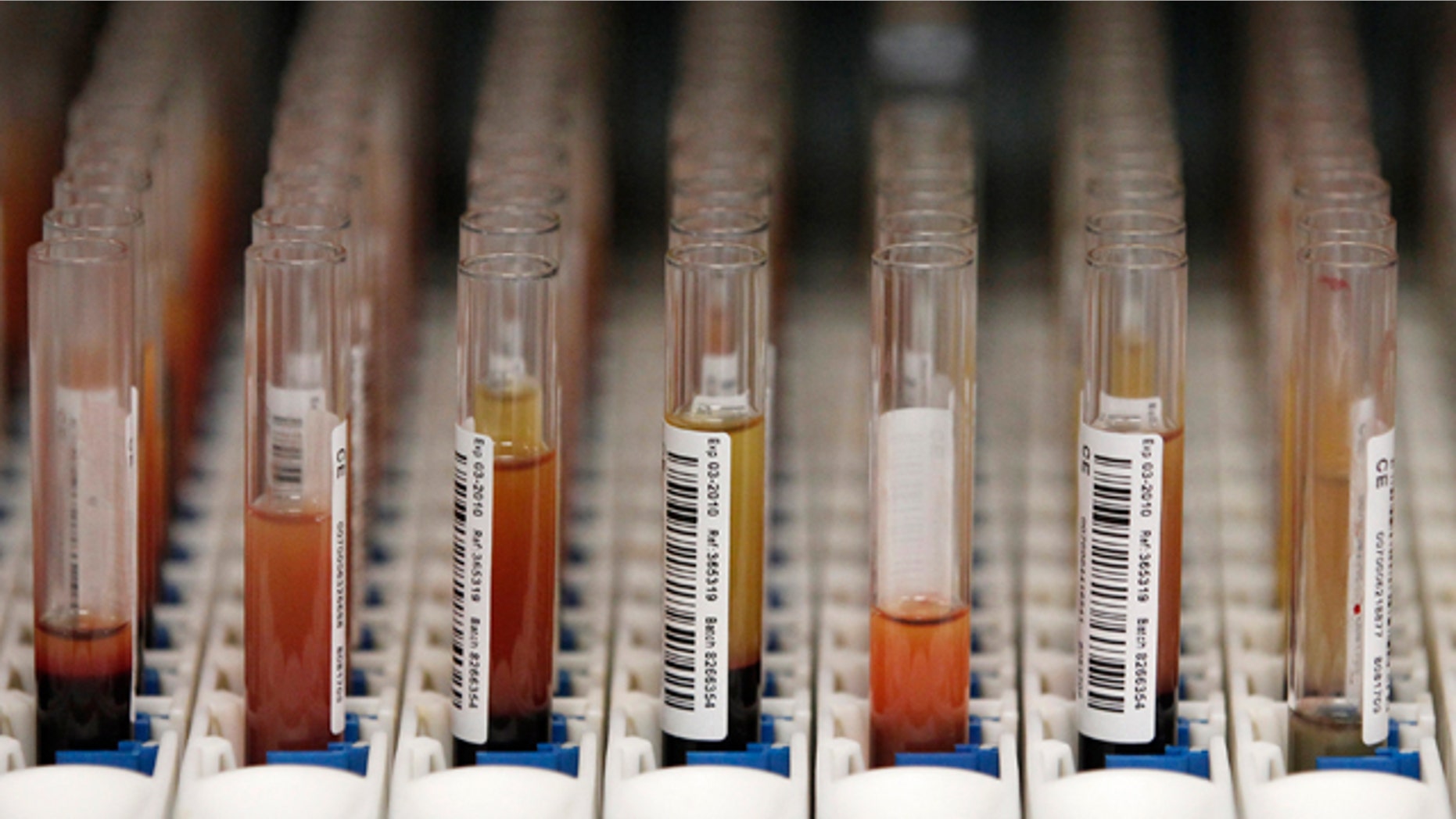 A U.S. advisory panel backed an experimental drug from Seattle Genetics Inc for treating two rare types of blood cancer, but recommended stricter labeling than the company sought.
The move could restrain Seattle Genetics' plans to expand use of the medicine, which is currently proposed for two types of blood cancer—Hodgkin's lymphoma and anaplastic large cell lymphoma (ALCL)—that affect just over 10,000 Americans a year.
The Food and Drug Administration advisory panel unanimously recommended on Thursday that the drug, Adcetris, get accelerated, or conditional, approval until the company conducts more studies to confirm safety.
Seattle Genetics shares, which were halted during the panel meeting, were down 6.6 percent to $18.99 on Nasdaq in after-hours trading.
"It's an excellent drug, but we need more experience with it overall," said panel member Dr. William Kelly, professor of medical oncology and urology at Thomas Jefferson University.
The company originally asked for full approval for Adcetris in patients who had already been treated for ALCL. About 2,000 new cases of ALCL were diagnosed in 2010, the company said.
The panel also recommended the drug for patients who have already tried a stem cell transplant to treat Hodgkin's lymphoma, another relatively rare blood cancer.
About 9,000 Americans are diagnosed with Hodgkin's lymphoma each year, but restricting it to patients who have already tried a stem cell transplant could also limit sales.
FDA staff reviewers suggested narrowing the approved patient group for Hodgkin's treatment in documents released on Tuesday, sending Seattle Genetics shares down 3.6 percent.
The FDA usually follows the recommendations of its advisory panels and is due to make a final decision on the drug by August 30. If approved, Adcetris will become the first FDA-backed drug for Hodgkin's since 1977.
Howard Liang, an analyst at Leerink Swann, sees U.S. sales at more than $400 million for both types of cancer in 2015.
But the CEO of Seattle Genetics, Clay Siegall, told Reuters in May sales could be well over $1 billion if the drug wins approval as a first treatment option for ALCL and Hodgkin's, not just for previously treated patients. The company is currently conducting studies for that, he said.
SMALL TRIAL SIZE
The FDA granted priority review status for the drug, known chemically as brentuximab vedotin, meaning the agency believes the medicine is a potentially significant advance over existing therapies.
Brentuximab vedotin links a tumor-targeting antibody to a cancer-killing chemotherapy drug with the goal of limiting side effects. It is designed to home in on an antigen, or foreign substance, in Hodgkin's lymphoma, several types of T-cell lymphoma and other hematologic malignancies.
But the agency said the company needs more studies confirming safety and efficacy before the drug can get full approval.
"No one is debating the level of activity of this drug," said panel chairman Dr. Wyndham Wilson, chief of the lymphoma therapeutics section at the National Cancer Institute.
"This to me seems the perfect example of a drug that should be approved under accelerated approval."
In mid-stage trials, three-quarters of patients had some tumor shrinkage after taking Adcetris for Hodgkin's and about a third had complete remission, or disappearance, of the disease. For ALCL, 86 percent had a response and over half had complete remission.
However, the mid-stage trials only included 58 patients for ALCL and 102 patients for Hodgkin's and did not compare Adcetris to another drug. The FDA said these factors made it difficult to pinpoint the drug's safety and called on the company to develop follow-up studies by August 30, or risk having approval revoked.
"If we do not come to an agreement on an appropriate program, with the company by August 30, you will be seeing us again at this committee," said Dr. Richard Pazdur, head of the FDA's Office of Oncology Drugs.
The company said it was confident of coming to an agreement with the agency before that date.
"We're looking forward to working with the FDA to define our development plan," CEO Siegall told reporters. "This is our highest priority of the company."