Oregon hospital denies illegal immigrant a liver because of her status, then terminates its policy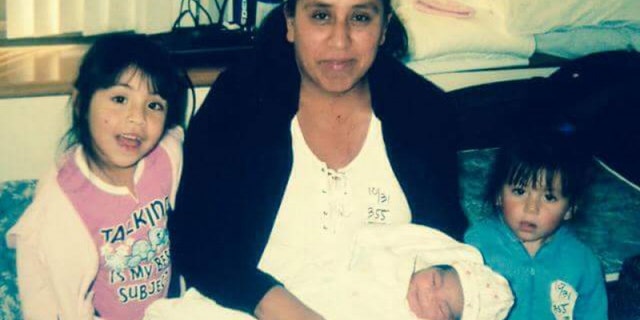 NEWYou can now listen to Fox News articles!
An Oregon hospital who denied an illegal immigrant a liver transplant due to her lack of citizenship later terminated the policy.
Silvia Lesama-Santos, 46, who's said to be in "critical condition," was denied a liver transplant on Monday from the Oregon Health & Sciences University (OHSU) in Portland, Fox 12 Oregon reported, citing a press release from the American Civil Liberties Union (ACLU) of Oregon.
TRUMP'S IMMIGRATION DEMANDS AND WHAT'S AT STAKE IN 2018
The hospital sent the stay-at-home mother of four a letter explaining that since she does not have a "lawful presence or immigration documentation" in the U.S., she could not receive the transplant as hospital policy "requires proof" for transplant operations.
Lesama-Santos, a resident of the Portland area for more than 30 years, has health insurance through her husband's employer, according to a copy of the letter published by the ACLU.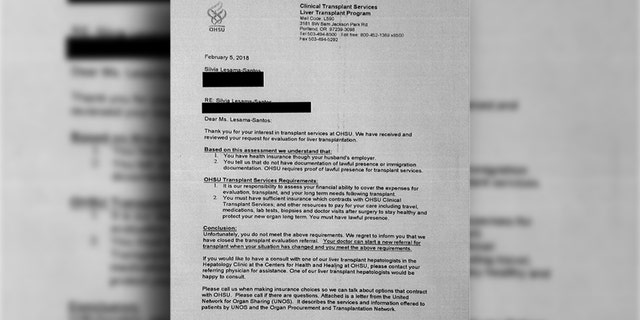 The hospital stated that Lesama-Santos could restart the process for requesting a liver transplant "when your situation has changed and you meet the above requirements."
On the same day the ACLU released its statement — and called for the hospital to change its rules — OHSU terminated its policy barring illegal immigrants from receiving transplants.
"It was brought to our attention this evening that an archaic transplant policy was preventing an undocumented individual from being evaluated at OHSU," a hospital statement read. "Upon learning of the policy, OHSU leaders acted immediately and terminated the policy. We deeply regret the pain this has caused the family."
The hospital said that "all are welcome at OHSU, and this policy does not reflect our values."
"The OHSU transplant team is informing the family of our change in policy... OHSU's legal team has begun a system-wide audit to ensure no other such policies exist," the statement read.
A GoFundMe account created by Lesama-Santos' oldest son said that his mother will start "the transplant process," which an ACLU spokesperson confirmed to OregonLive.com on Wednesday.
Lesama-Santos was reportedly accepted to undergo the transplant at a Seattle hospital, but the ACLU said it's unclear whether she's healthy enough to travel to Washington, or to even get the transplant in Portland.