Online dating users more open to interracial relationships, study finds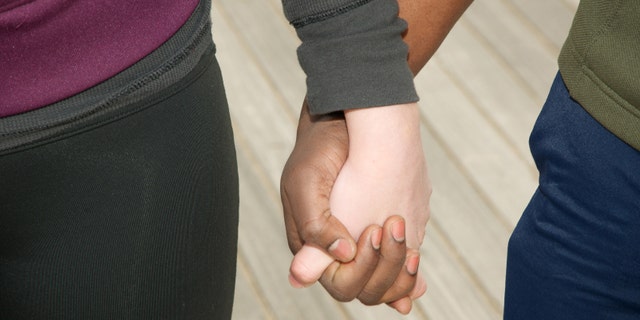 People who participate in online dating may be more open to interracial relationships, USA Today reported.
In a study published in the journal Proceedings of the National Academy of Sciences, researchers from the University of California, San Diego analyzed the first interactions of 126,134 American users on the dating site OkCupid.com.
They found that while many users tended to reach out to other users of their own race, they were much more likely to respond to messages from individuals of a different racial background - much more than the researchers expected. They study also found that once individuals responded to members of another race, they were then more likely to initialize conversation with other users of different races.
"It's not that people's levels of prejudice are changing; people are avoiding others from a different racial background because they think those other people won't be interested," study author Kevin Lewis, a sociologist for UC San Diego, told USA Today. "Receiving an interracial contact and replying to it makes you send over twice as many new interracial messages in the short-term future than you would have otherwise."
A recent poll by the Pew Research Center found that 11 percent of whites, 12 percent of blacks and 8 percent of Hispanics make up the 11 percent of American users who have used online dating websites or applications.