Obese pets forced to shed pounds by charity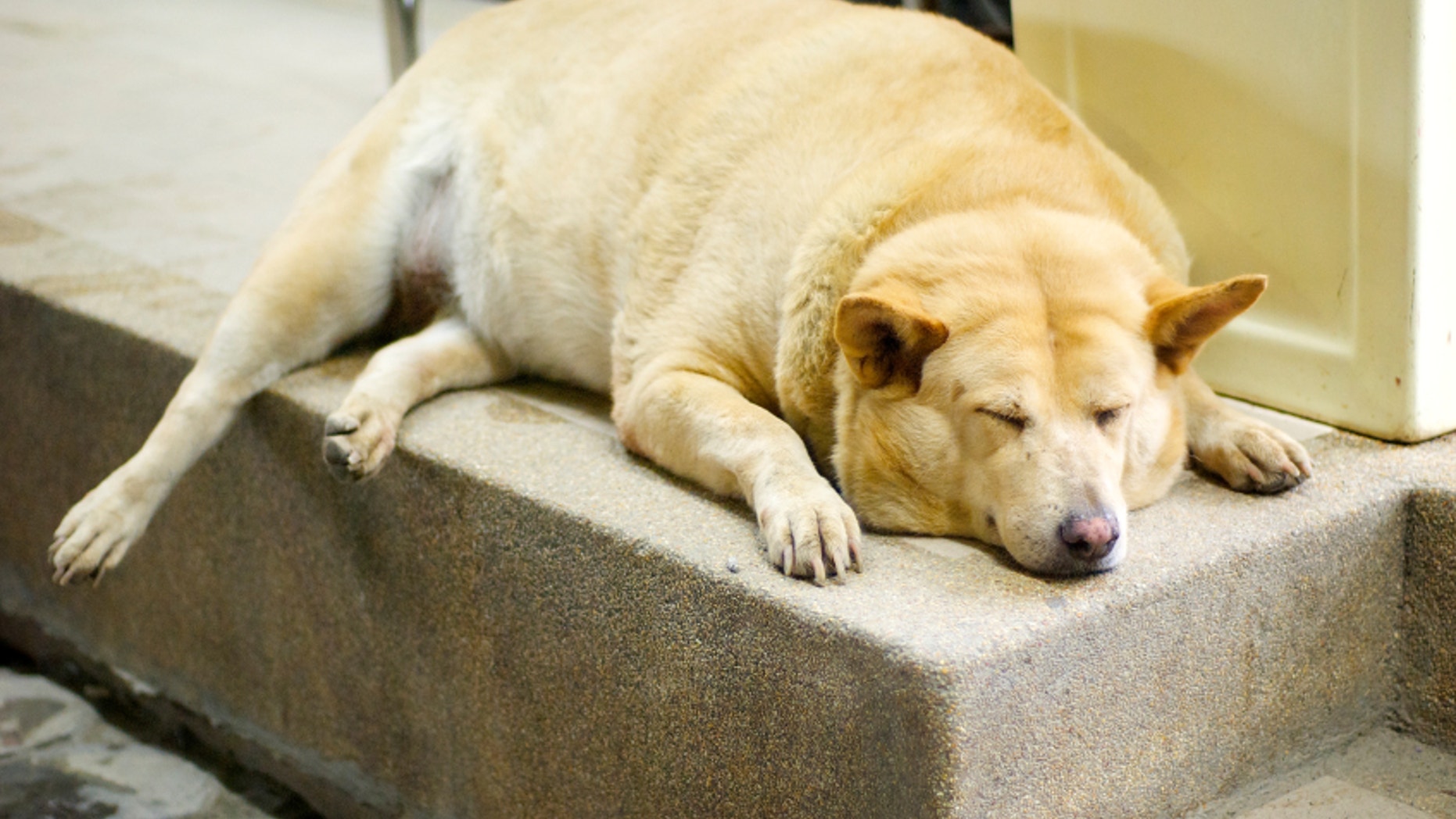 A British charity is running a strict weight-loss contest for some of the country's most obese pets.
Pet Fit Club, organized by the People's Dispensary for Sick Animals (PDSA), will slim down 18 overweight pets -- including Fifi the cat, who tips the scales at  20.5 pounds (9.3 kilograms) and a Border Collie called Merlin who weighs a whopping 93 pounds (42.2 kilograms).
The four-legged finalists comprise 11 dogs, five cats and two rabbits, carrying a combined excess weight of more than 152 kilograms (335 pounds), the equivalent of 380 cans of dog food.
The pets will undergo a six-month battle of the bulge, aided by specialist vets who will provide them with balanced diet and exercise plans.
Sean Wensley, PDSA senior veterinary surgeon, said, "Excess pounds can contribute to a number of serious health conditions and, sadly, it does reduce life expectancy. The good news is that it's never too late to make positive changes to a pet's diet and lifestyle."
The most successful slimmer will win a year's worth of pet food and a pet-friendly vacation with their owner.
Around 2.9 million dogs and three million cats in Britain are overweight, the PDSA said.