OB-GYN delivers patient's twins 14 hours after giving birth to her own daughter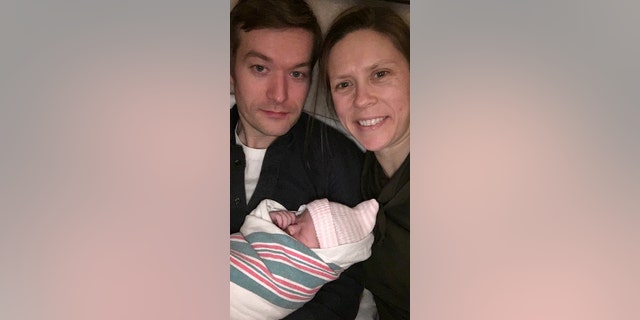 An OB-GYN who was determined not to miss the birth of her patient's twins swooped in to deliver the two babies just 14 hours after she gave birth herself.
Hilary Conway, who works at Yakima Valley Farm Workers Clinic in Washington, gave birth during the afternoon on Dec. 12, and she revealed to People magazine this week she just couldn't handle the thought of missing the labor of her patient Katie Moss. When received a text from Moss alerting her she was in labor, Conway got out of her own hospital bed and got to work.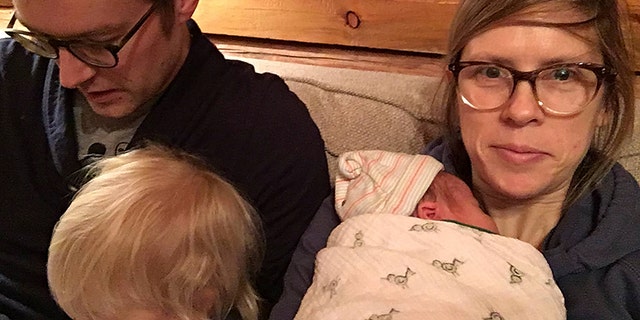 She found out Moss had been admitted to the hospital, and she discovered Moss was in labor in the room right next door to her, she told People. She quickly nursed her hours-old newborn and then walked into Moss' room to take over her ultrasound exam.
Conway delivered Moss' twin boys, Luke and Soren, at 5:38 a.m. on Dec. 13, which was about 14 hours after she had given birth to her daughter.
"It was awesome to be there for the delivery, it's always a bummer to miss them. Being a healthcare provider is such a huge privilege. Patients trust us with so much, and in OB-GYN, this is magnified," Conway told People. "As doctor and patient, we go through so much together during the pregnancy, it's a huge disappointment to miss the delivery. So, as soon as I realized that delivering Katie was feasible, I was beyond thrilled for the privilege of being there."
Conway said a hospital staffers looked after her newborn, Verna, while she went to work to help Moss through the birth of the twins.
"The fact that I got to help Katie deliver twins makes the amazing experience of delivering my own daughter that much more special — if it's even possible," Conway said. "Honestly, what I did is not that remarkable. What's remarkable is how well the timing worked out and the support I got from my partner, Dr. Elizabeth Jacobson, and the nurses who watched Verna while I was in the delivery … and Katie. Let's not forget she delivered twins, that's much more amazing!"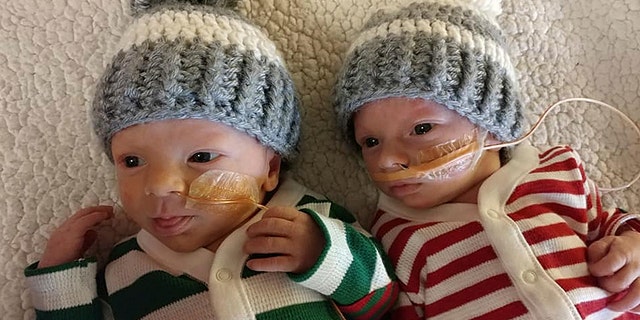 Conway told the magazine she bonded with Moss during her time as her doctor, especially since they were pregnant at the same time. Moss told the "Today" show she was relieved to have Conway by her side.
"I was hoping to see her maybe the next day but not so soon and so awake," Moss told "Today." "She looked completely normal — unlike she just had a baby half a day earlier. After laughing about how crazy it was that we were both in the hospital at the same time, she was like, 'Well, since I'm here, I might as well deliver your babies.'"
Conway told "Today" it was "amazing" the timing worked out so she could be there for her patient.
"There was a whole lot of serendipity that allowed for this to happen."