NY health officials warn on possible measles exposure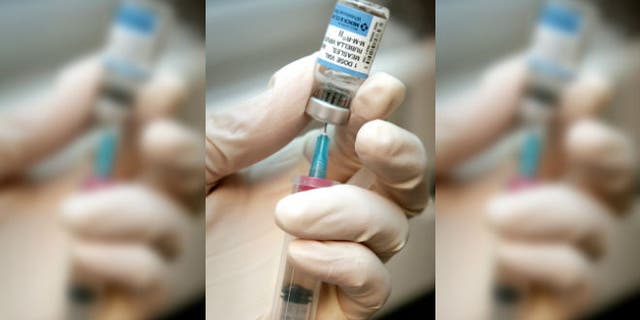 Authorities in New York issued a warning about possible measles exposure after it was discovered that two infected tourists traveled to several different locations last week. New York State health officials said the specific locations were in Brooklyn, Patterson and Tuxedo Park.
The tourists, from Europe, visited three Jehovah's Witness facilities during their travels, CBS New York reported. Officials are urging anyone who may have been exposed to contact their health care provider immediately.
CONNECTICUT UNIVERSITY CLOSES AFTER VIRUS SICKENS 100
Symptoms of measles can present as fever, cough, runny nose and red or watery eyes. It may take up to 14 days for symptoms to present, and it could turn deadly without medical treatment. It's a highly contagious disease that lives in the nose and throat mucus of an infected person. It can be prevented with the MMR vaccine, which is recommended for children and adults.