Not a morning person? It may be your parents' fault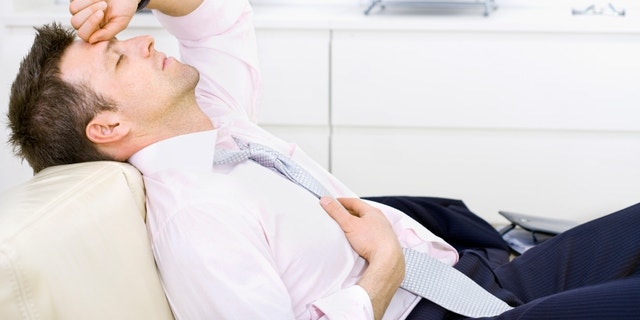 NEWYou can now listen to Fox News articles!
You may be naturally disposed toward being a morning person or a night owl—and scientists are now saying that may have a true biological basis that's hard to fight, the Guardian reports.
Per a study published Tuesday in Nature Communications, researchers under the direction of 23andMe lead scientist Dr. David Hinds checked out the genomes of nearly 90,000 subjects, then compared their findings to answers the subjects provided to a simple online survey that asked whether they felt more drawn to day or evening activity.
Scientists found 15 regions of the human genome that were linked to those who claimed they were early birds, as well as the fact that self-described morning folk were less likely to suffer from insomnia, not as likely to be depressed, and more likely to have a lower BMI than their midnight-oil-burning counterparts.
The study also showed that out of those 15 regions, seven were close to genes noted for their role in our circadian rhythms, the Verge notes.
It's been documented before that genes can influence the preference of fruit flies for day or night activity, but this study allowed that examination to be applied to a large group of humans.
The study does have limitations—subjects taking the survey may have had different definitions for "morning," for example, and the study didn't take into account geographic locations or season during which they responded, which could have an impact—but researchers are hoping more studies will add weight to their findings.
"We think of our preferences as things that we come up with—things that are kind of spontaneous parts of who we are—but they do have a basis in biology," Hinds says.
(Morning people become liars at night, while night owls fib in the morning.)
This article originally appeared on Newser: Morning Person or Night Owl? Your Genes May Decide
More From Newser