Norovirus outbreak among N.C. McDonald's customers not linked to cyclosporiasis in salads: report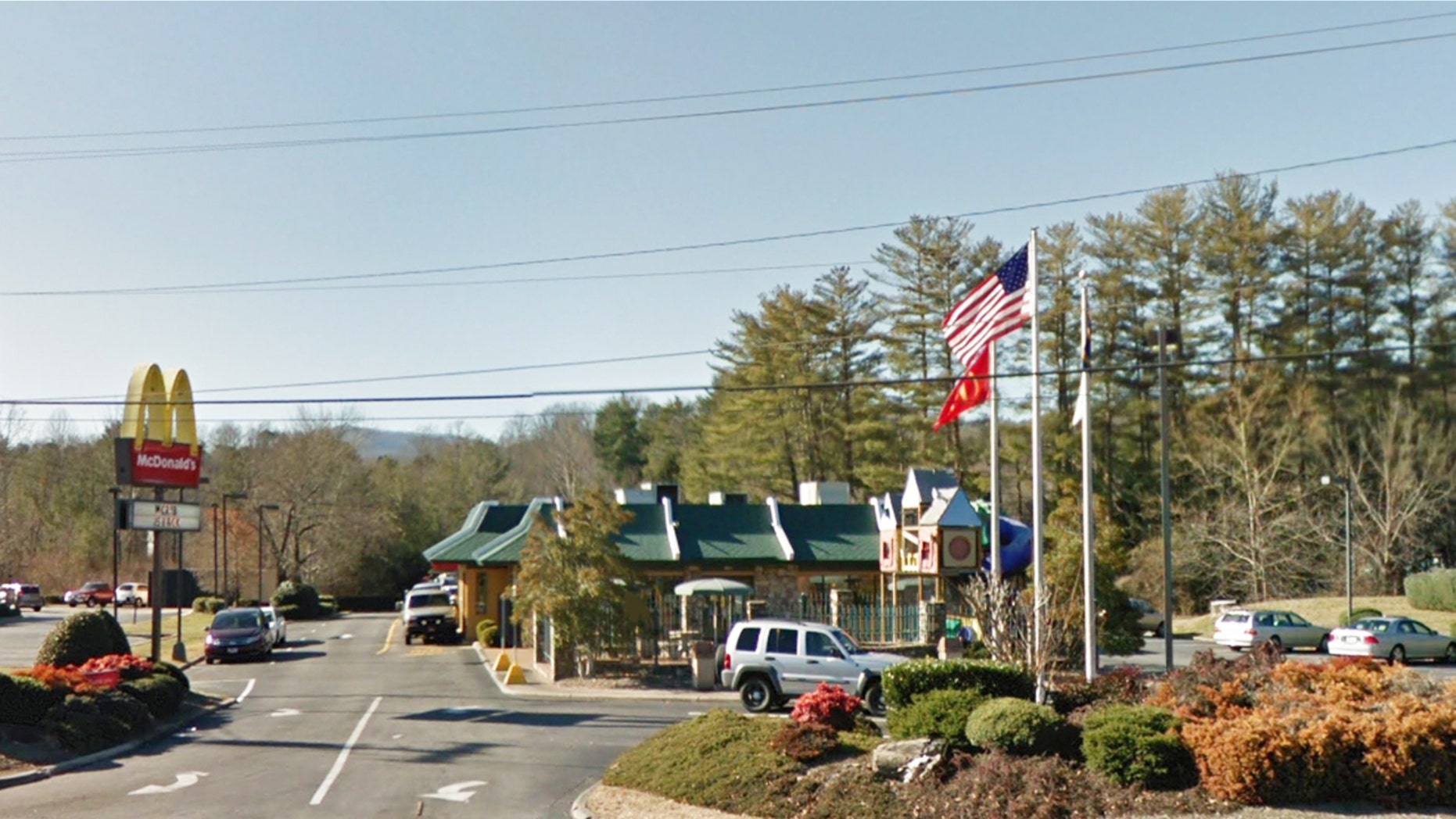 Public health officials are confirming that a contagious norovirus was not caused by an outbreak of cyclosporiasis contamination in North Carolina linked to McDonald's salads.
Transylvania Times reported that updated lab tests have ruled out norovirus as the cause of over 200 people falling ill last week in the Brevard area.
According to Food Safety News, many of the sick individuals claimed to have recently consumed food or drink from the fast-food chain's location in at 251 Asheville Hwy. in Brevard.
BOY IN WHEELCHAIR PULLS HIMSELF TO FEET FOR NATIONAL ANTHEM AT TENNESSEE FAIR
"Transylvania Public Health (TPH) has received confirmatory laboratory tests from the N.C. State Laboratory of Public Health," TPH spokesperson Tara Rybka told the outlet on August 3.
"Of those people who were tested by their medical providers, a majority was positive for norovirus. We believe this outbreak was caused by being exposed to a highly contagious virus in a public place."

In recent weeks, nearly 400 people across 15 states have fallen ill after eating salads from McDonald's. Days ago, the Food and Drug Administration confirmed that the outbreak was traced to the presence of Cyclospora in an unused package of Fresh Express salad mix distributed to the fast-food chain in late July.
Nevertheless, the TPH officials did not find that to be the cause in the case of the Brevard area.
"People get norovirus from direct contact with an infected person, consuming food or water that has been contaminated with norovirus or touching contaminated surfaces and then putting your unwashed hands in your mouth," Rybka told the Transylvania Times.
She further shared that the organization worked with the Transylvania Regional Hospital to identify the source, with many locals taking to social media to accuse the McDonald's at 251 Asheville Hwy. in Brevard of serving food that led to the outbreak.
Revealing that while TRH did take the messages seriously to investigate the "whole picture," Rybka told Food Safety News that they believe the norovirus outbreak stemmed from human contamination.
"Based on our current evidence, we believe it was due to human contamination rather than any one particular food or drink item," she told the outlet. She did not divulge whether or not the norovirus contamination was traced to any employees at the McDonald's.
BREASTFEEDING MOM TOLD TO COVER UP, INSTEAD PUTS CLOTH OVER OWN FACE
As noted by Food Safety News, the "highly contagious" norovirus can easily contaminate "foods, beverages, surfaces such as counters, food containers and utensils."
Symptons of the norovirus include diarrhea, vomiting, nausea, stomach pain, as well as fever, headaches and body aches.
The Brevard McDonald's "voluntarily" closed to take "proactive measures" last Tuesday evening and reopened again on Friday.
Fox News' Alexandria Hein contributed to this report.