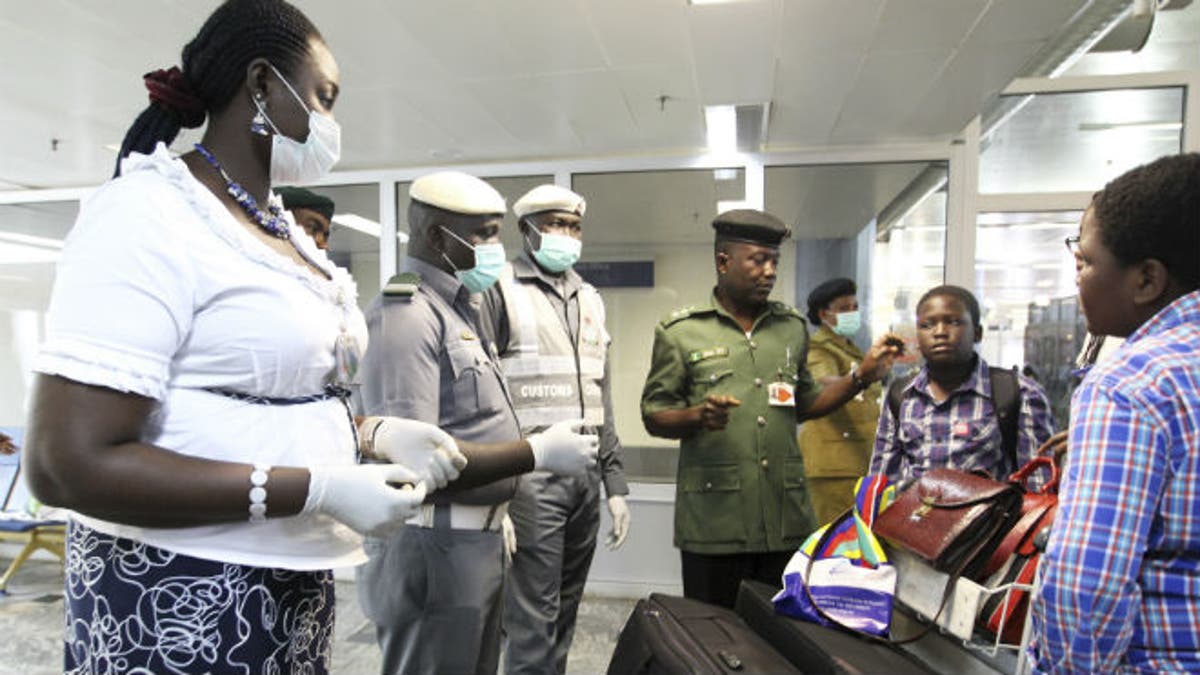 Nigeria has 12 confirmed cases of the Ebola virus, up from 10 at last week's count, of which five have almost fully recovered, the Health Ministry said on Monday.
It said in a statement that 189 people in Lagos and six others in the southeastern city of Enugu were under surveillance. The death toll remains four, it said.
A doctor who had recovered had been discharged from hospital, the ministry said.
The Ebola virus has killed more than 1,000 people in Guinea, Sierra Leone and Liberia since the outbreak began in March, and four people have died in Nigeria since it was brought to Lagos by a Liberian man on July 20.
"Patients under treatment have now been moved to the new 40 bed capacity isolation ward provided by the Lagos state government," the Health Ministry statement said.
It added that experimental drugs were in the process of being cleared for the treatment of Ebola, although one, nano silver, had been rejected because it did not meet requirements.
Fighting the disease in Nigeria is complicated by the fact that doctors are on nationwide strike. The ministry of health sacked 16,000 doctors on Thursday after they refused to end their strike in the midst of an Ebola epidemic.
Health care workers fighting to stop the disease in overcrowded and ill-equipped clinics often succumb to Ebola
themselves. The World Health Organization says more than 170 healthcare workers have been infected and at least 81 have died.
The death toll from Ebola is still climbing and the U.N. health agency faces questions over whether it should have
declared the outbreak a "public health emergency of international concern" before Aug. 8.