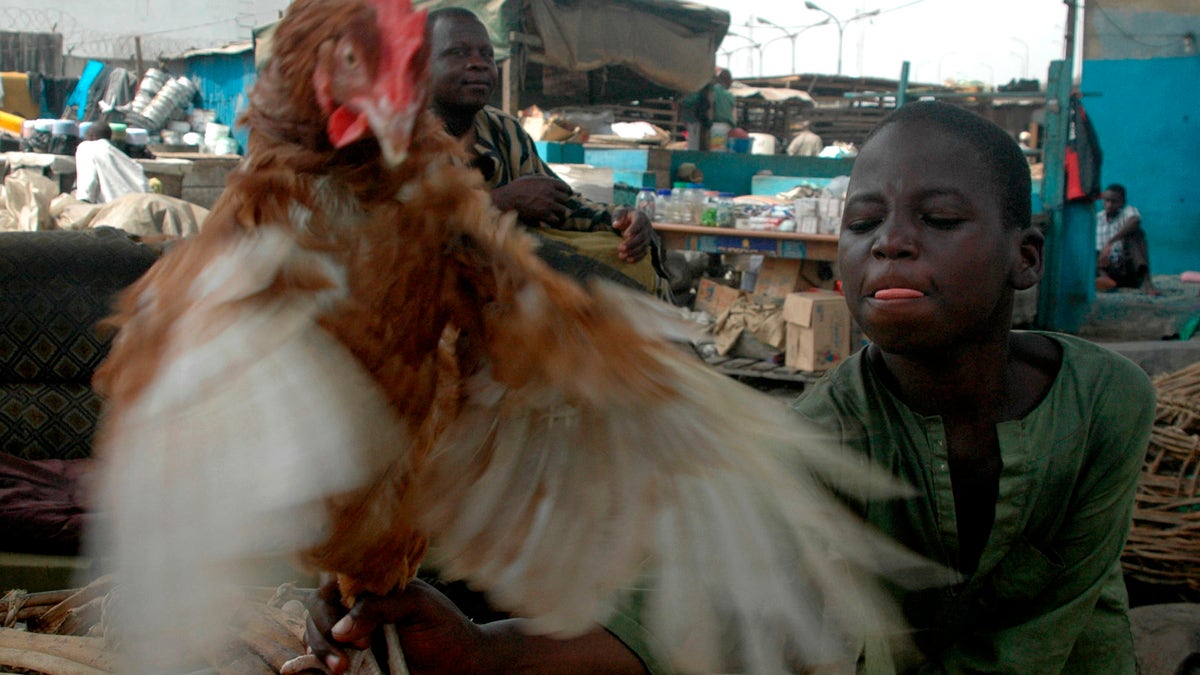 ABUJA – An outbreak of H5N1 bird flu in Nigeria has spread to 21 commercial farms in seven different states, with more than 140,000 birds having been exposed to the virus, the agriculture minister said on Thursday.
Authorities said the deadly virus had arrived in Lagos, in the southwest, and Kano, in the north, last week.
Agriculture Minister Akinwumi Adesina said it had now spread to five other states across the country: Ogun, Delta, Rivers, Edo and Plateau.
Around 100,000 of the birds exposed were in Kano, Adesina said.
"All the farms have been quarantined and decontaminated. Other locations in Ikorodu, Ojo and Lagos Mainland have already been quarantined, while awaiting confirmation," he said.
"Nigeria will successfully control the bird flu outbreak. We have successfully controlled it in the past," he added.
Africa's most populous country and biggest economy was the continent's first country to detect bird flu in 2006, when chicken farms were found to have the H5N1 strain. In 2007, it reported its first human death from the disease.
H5N1 bird flu first infected humans in 1997 in Hong Kong. It has since spread from Asia to Europe and Africa and has become entrenched in poultry in some countries, causing millions of poultry infections and several hundred human deaths.