NHL prospect horrified to find 2-foot tapeworm was inside him during season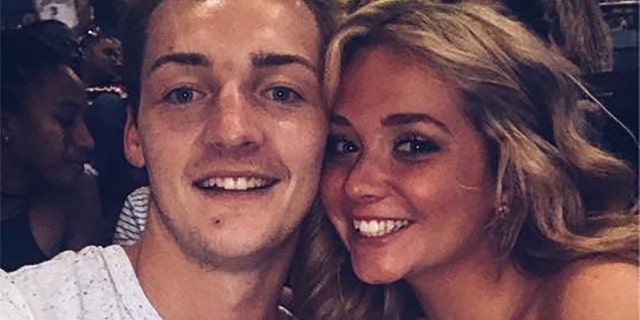 An NHL prospect has revealed that a 25-inch tapeworm was hindering his performance on the ice during the winter, and detailed how he discovered the parasite.
Carson Meyer, a Columbus Blue Jackets prospect who played for Miami University last season, told The Athletic he was suffering from loss of appetite, weight loss and lack of energy. He said it wasn't until he went to the bathroom in February that he discovered what was plaguing him.
"I was freaking out. Absolutely freaking out."
Meyer told the news outlet the tapeworm and all of its parts came out of him. He said it looked orange.
"I Face-timed my mom and was like, 'What the hell is this thing?'" Meyer said. "I was freaking out. Absolutely freaking out."
Carson's mother, Holly, told The Athletic she had never been so horrified.
RARE BAT VIRUS KILLS AT LEAST 10 IN INDIA
"I was trying to be calm," she said. "He showed me everything and I remember saying, you have to get that to the trainer and figure out what it is so they can get you fixed."
Doctors believe the parasite was diphyllobothrium latum, which comes from eating undercooked fish. Meyer said he has since lost his appetite for fish.
BABY DIAGNOSED WITH 'MERMAID SYNDROME' DIES 15 MINUTES AFTER BIRTH
Meyer, who hopes to transfer from Miami to Ohio State, might be forced to blame the school for the parasite if the NCAA keeps him off the ice for the 2018-19 season over its transfer rules.
The Blue Jackets drafted Meyer in the sixth round of the 2017 NHL Draft.