News guide: The latest on Ebola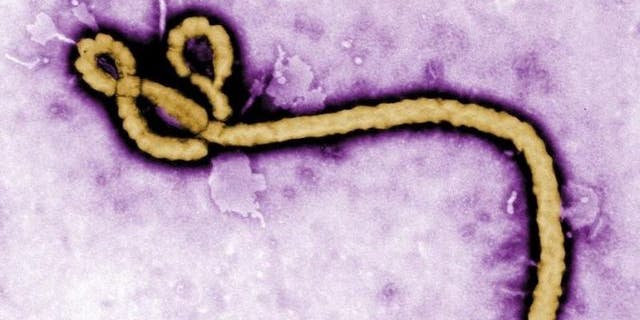 Health officials announced early Wednesday that a second health care worker at a Dallas hospital had preliminarily tested positive for Ebola.
The news came the day after a top U.S. health official acknowledged that a nurse at the hospital - the first recorded case of the disease being contracted in the U.S. - might not have been infected if a special response team had been sent to Dallas immediately after a Liberian man there was diagnosed with the disease.
Meanwhile, the World Health Organization warned that West Africa could face up to 10,000 new Ebola cases per week within two months. It also said the death rate during the outbreak has risen.
A look at the top Ebola developments worldwide:
THE LATEST
The Texas Department of State Health Services said Wednesday said that the second health care worker reported a fever Tuesday and was immediately isolated at Texas Health Presbyterian Hospital in Dallas, which has become the center of the disease in the United States.
Health officials said the worker was among those who took care of Thomas Eric Duncan, the first person diagnosed in the U.S. with Ebola. Duncan, who had traveled from Liberia where he contracted the disease, died Oct. 8.
THE CDC
Dr. Tom Frieden, director of the Center for Disease Control and Prevention, said he wished the agency had deployed a team of infectious-disease specialists to Dallas on the day Duncan was diagnosed. He said it might have prevented a nurse that treated him from contracting the disease, and that the agency will send a rapid response team to any U.S. hospital that diagnoses another Ebola patient.
Frieden's stark admission came as he outlined a series of steps designed to stop the spread of Ebola in the U.S., including increased training for health care workers and changes at the Dallas hospital aimed at minimizing the risk of further infections.
Meanwhile, the WHO said the death rate in the outbreak has risen to 70 percent, as it has killed nearly 4,500 people, most of them in West Africa. The previous mortality rate was about 50 percent.
CALLS FOR ACTION
President Barack Obama said Tuesday that "the world is not doing enough" to fight the Ebola outbreak, and he suggested he will begin pressuring other world leaders to do more.
Meanwhile, the head of the United Nations' mission for Ebola response told the U.N. Security Council that the world must meet critical goals by Dec. 1 "or face an entirely unprecedented situation for which we don't have a plan."
Anthony Banbury said that by that date, at least 70 percent of people infected should be in treatment and at least 70 percent of Ebola burials should occur without contamination. He said he is "deeply, deeply worried" that current efforts will fall short.
THE SITUATION IN WEST AFRICA
Doctors Without Borders said Tuesday that 16 of its staff members have been infected with Ebola and that nine have died. The toll highlights the high risk of infection faced by those caring for Ebola patients, even at well-equipped and properly staffed treatment centers.
Meanwhile, a Sierra Leone soldier tested positive for Ebola, but he's not a member of a battalion of peacekeepers waiting to deploy to Somalia and he didn't have contact with that group, a government official said Tuesday.
Fear of Ebola's spread has already slowed the deployment of the Sierra Leone battalion, which was supposed to relieve soldiers serving with an African Union mission to protect the Somali government and fight al-Shabab militants. The replacement's deployment was put on hold this summer when the Ebola outbreak in West Africa spiraled out of control.
DALLAS NURSE
Nina Pham, who contracted Ebola while caring for an infected Liberian man, remained hospitalized in stable condition Tuesday and said in a statement she was "doing well."
Pham, the first person to contract the disease within the United States, was among more than 70 staff members at Texas Health Presbyterian Hospital in Dallas involved in caring for a Liberian man who was diagnosed while visiting the U.S.
Pham graduated from nursing school four years ago and was certified in critical care procedures two months before the disease arrived in the U.S., and family friend Christina Tran told The Associated Press that Pham understood the risks of caring for someone with Ebola.
NEWS CREW QUARINTINE MADE MANDATORY
NBC News medical correspondent Nancy Snyderman admitted that some members of her crew violated a voluntary quarantine to protect against Ebola, a misstep that caused New Jersey health officials to make that quarantine mandatory.
NBC said Tuesday that Snyderman and her crew are taking their temperatures regularly and remain healthy. The team was reporting in Liberia alongside cameraman Ashoka Mukpo, who tested positive for the deadly disease and is now being treated in Nebraska.
Snyderman confirmed the violation, but neither she nor NBC representatives would give details.