Newlywed California couple stranded in Tahiti after husband suffers severe injury on last day of honeymoon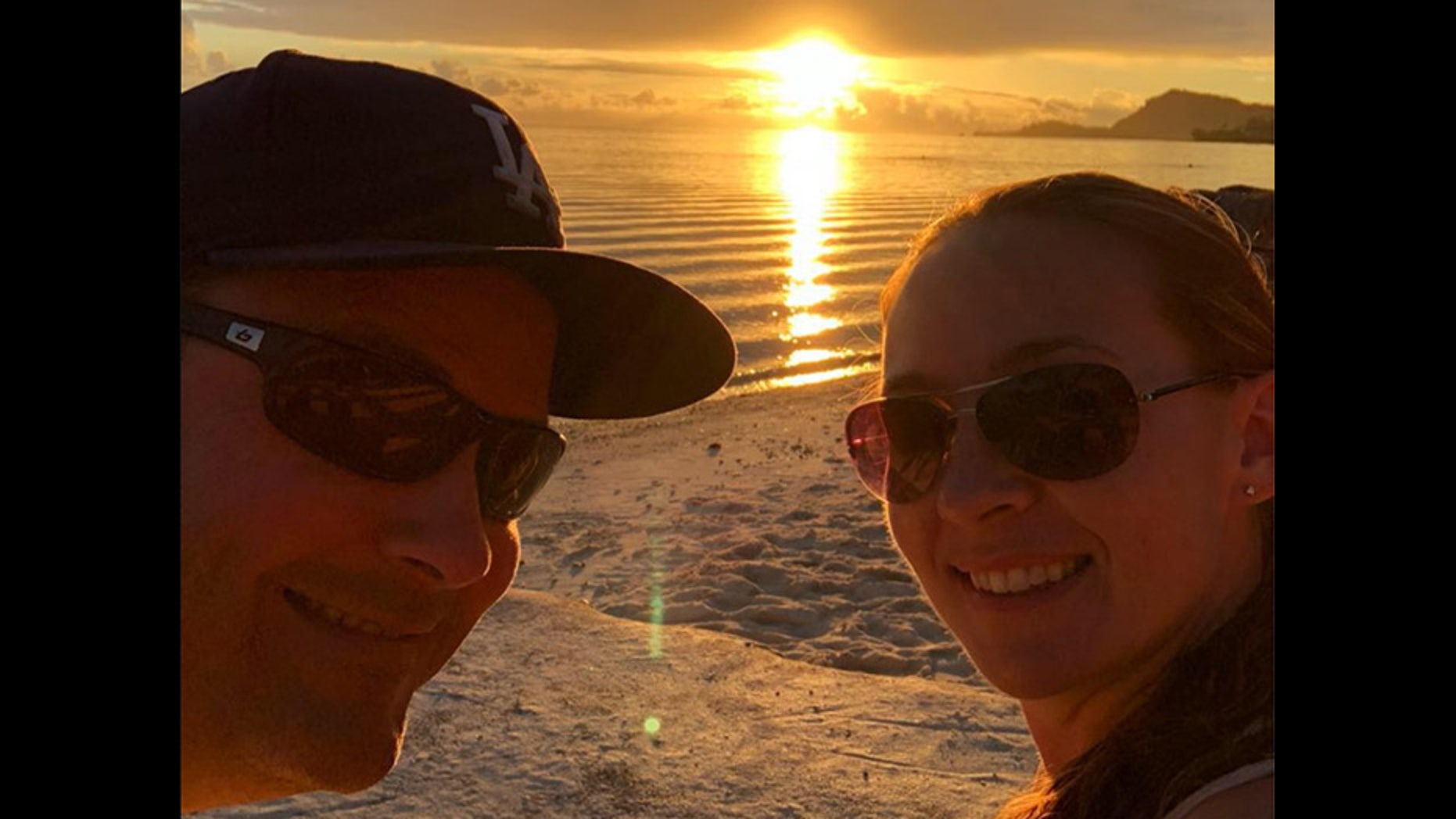 A California couple's honeymoon in the South Pacific has turned into a "nightmare" as they remain holed up in a hospital following a severe spinal cord injury that the husband suffered on what was supposed to be the last day of their trip.
John Knight, who married his wife, Alana, in early April, jumped into the ocean in Bora Bora thinking that the water was deeper than it actually was. According to this father-in-law, Knight ended up hitting his head on the sand and fractured his C-7 vertebrae.
"He thought he was drowning so I had to jump in and get him. We thought he was paralyzed," Alana Knight, of Santa Clarita, told KTLA from Tahiti, where John is now hospitalized.
"We're just trying to get back home and it's been a nightmare," she added.
Her father, Tom Cooper, told the station that Knight leapt off "one of those huts that are over the water, those hotel huts."
"They thought the water was a lot deeper... and his head hit the sand," Cooper said.
Alana Knight said her husband has regained some feelings in his legs, but has been receiving treatment for a week and a half after having surgery.
"Every day is different, every hour's different. It's a rollercoaster," she told KTLA.
Doctors in Tahiti say Knight also suffered lung complications and the family is trying to organize medical transport to send him back to the United States.
"There was nothing that we could do," Cooper told the station. "My passport is expired, I couldn't get down there. I didn't have the funds to do that."
Dori Lancaster, who described herself in as a longtime friend of Alana's and her maid of honor at the April 7 wedding, has set up a GoFundMe page to help raise funds for the couple.
"Although John has insurance, they are uncertain if any of his expenses will actually be covered, and that is a naturally causing a great deal of stress," she wrote on the page.
"They do not have any more paid time off, as they used it up for their honeymoon," she added. "We have no idea when they will be able to come home, and Alana is staying in a hotel across the street from the hospital, but paying out of pocket for this as well."