New treatment could end need for insulin injections among diabetics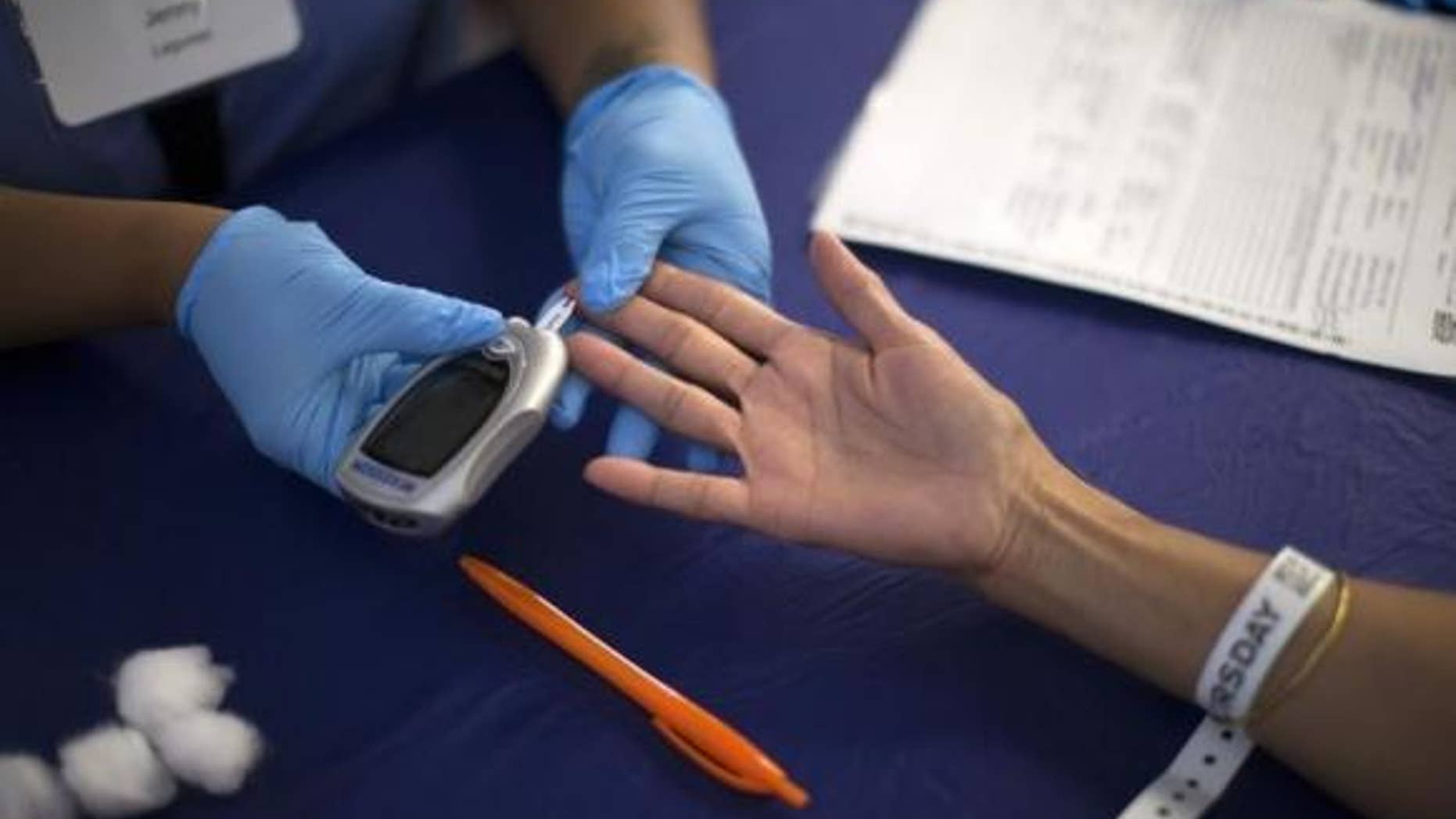 A new treatment going through clinical trials could mean the end of daily insulin injections for diabetics—and could even have huge benefits for people suffering from arthritis, cardiovascular diseases, and obesity, the Independent reports.
"This could be a game-changer," one University of California, San Francisco, researcher says in a press release. "We may be able to really change the course of this disease." Basically, researchers figured out how to get people with type 1 diabetes to produce their own insulin for a year or longer, the Independent reports.
Results from the new treatment's first clinical trial—which found no serious side effects in 14 volunteers—were published Wednesday in Science Translational Medicine. Researchers caution, however, that larger tests are needed to back up the results, notes HealthDay.
When a person has type 1 diabetes, their immune system begins to target beta cells that produce insulin, according to the press release. The new treatment uses things called T-regulatory immune cells—or Tregs—which can slow the immune system's attack on beta cells while still allowing it to continue fighting infections.
Researchers removed up to a pint of blood—along with 2 million to 4 million Tregs—from patients. After putting those Tregs into a growth medium to increase their numbers by 1,500%, they were returned to the patient's body.
The Independent reports up to a quarter of those Tregs were still in the volunteers' bodies a year later. Researchers will now prepare a second trial to test the effectiveness of the treatment.
A diabetes specialist at Lenox Hill Hospital in New York City who was not affiliated with the study called the results "very promising." (These stats show why this could be a very big deal.)
This article originally appeared on Newser: Daily Injections Could Be Thing of Past for Diabetics
More From Newser