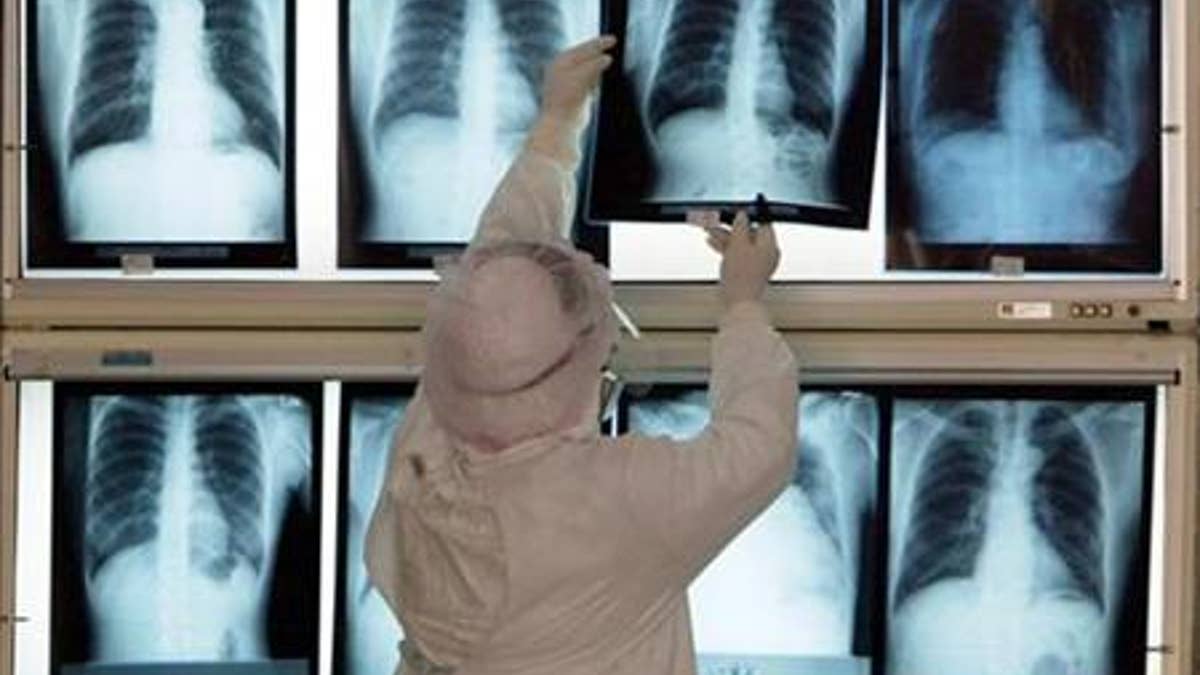 A controversial radiation treatment for patients who've had lung cancer surgery may not help elderly people live longer, U.S. researchers have found.
Postoperative radiotherapy, or PORT, is thought to cut the chances that a tumor will return. But it can damage the heart and lungs, which might cancel out any potential benefits -- particularly in seniors.
"Thus, these patients may be exposed to the side effects and complications of PORT without a clear benefit," lead researcher Dr. Juan Wisnivesky, of Mount Sinai School of Medicine in New York, told Reuters Health by email.
The findings fuel an ongoing debate over how much treatment older cancer patients should get. Often those treatments have been tested in younger people and it's unclear whether other age groups will reap the same benefits.
Side effects may take a higher toll on older people's health, for instance, and they may not live long enough to see the positive effects of their therapy.
"The marginal benefit of the additional treatment gets smaller and smaller as patients get older," said Dr. David J. Sher, a radiation expert at Rush University Medical Center in Chicago, who was not involved in the new work.
"Their overall fitness generally doesn't warrant postoperative radiotherapy," he told Reuters Health. "It's a fine balance."
The new study, published in the journal Cancer, analyzed data on more than 1,300 Medicare patients who'd had surgery for early-stage lung cancer.
Such patients usually don't get radiation therapy, but in this group the cancer had spread to lymph nodes in the chest. There is no agreement on what to do in that case, and earlier studies have come to mixed conclusions.
It turned out that about half of the patients, most of whom were over 70, had been treated with radiation.
It's hard to compare those who got radiation and those who didn't directly, because different factors may have influenced the individual decisions to treat or not. But in their study, Wisnivesky and his colleagues did their best to account for patient characteristics, tumor size, type of surgery, complications and other possible differences.
No matter how they analyzed the data, however, they were unable to find a survival benefit linked to radiation treatment after surgery.
According to Sher, the therapy typically costs between $10,000 and $15,000.
"That being said," he added, "if it prevents the recurrence it also saves a lot of money later."
Dr. Benjamin Smith, of the University of Texas MD Anderson Cancer Center in Houston, said the kind of patients in the new study have a grim prognosis, with at most 20 to 30 percent surviving more than five years.
"Some physicians want to try to do everything they can to get a benefit," said Smith, who wasn't involved in the research. "This data, however, makes me reconsider whether or not there truly is a benefit with respect to patient survival, which at the end of the day is the most important outcome."
He said immediate side effects of radiation include fatigue, skin reactions and pain when swallowing. Down the road, it may also weaken the heart and the lungs.
"I don't think that radiation is likely to cause life-threatening side effects, but it is certainly inconvenient and can impair a patient's quality of life," Smith told Reuters Health.
There is currently a rigorous clinical trial under way that may shed more light on whether postoperative radiation is a good idea for lung cancer that turns out to have invaded the lymph nodes in the chest -- a relatively uncommon scenario.
Meanwhile, patients and doctors should weigh the pros and cons together, said Smith.
"It's worth patients having a discussion with their surgeon and radiation oncologist about whether or not to do radiation after surgery," he said.