New Soda Vending Machines to Display Calories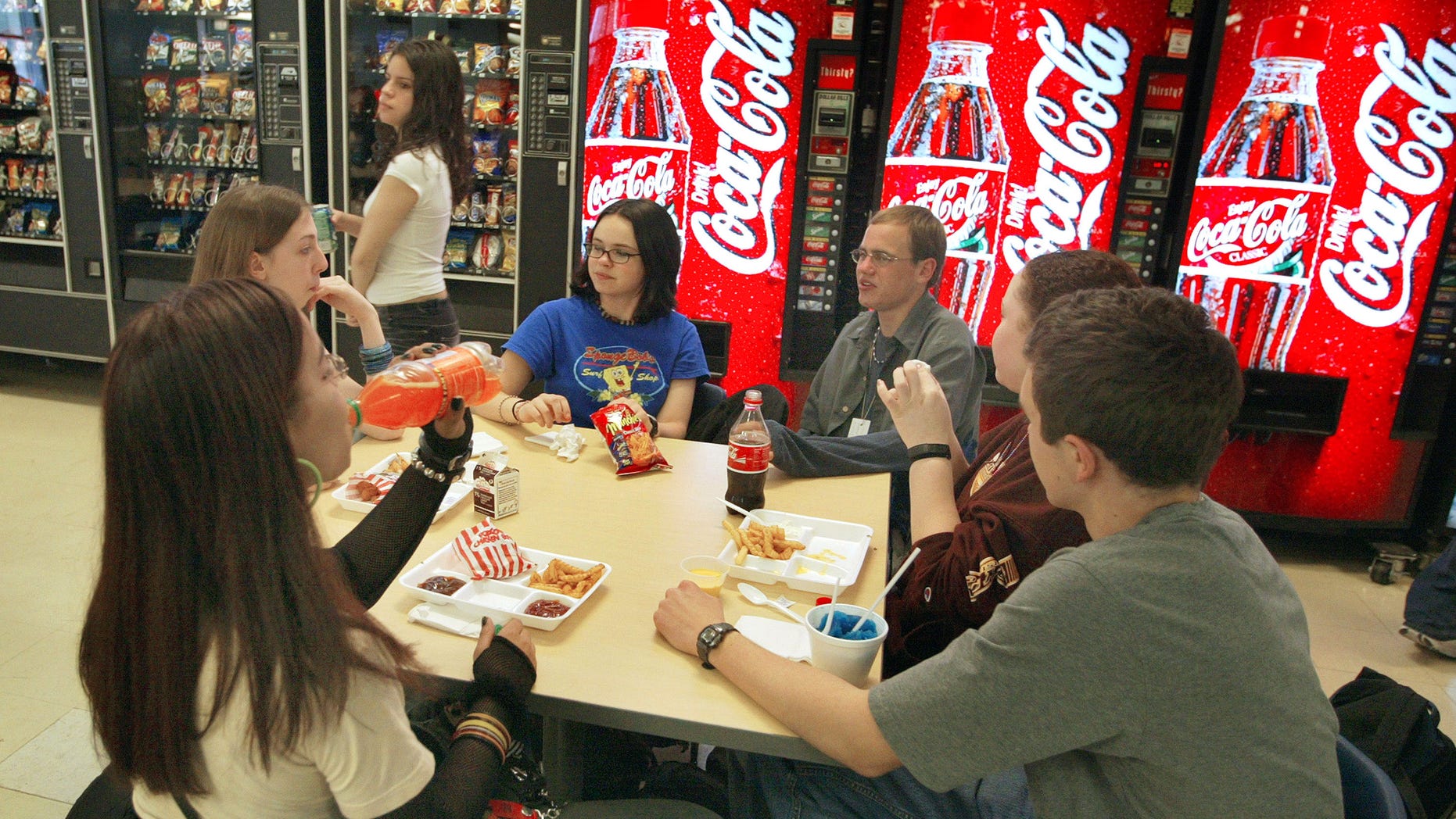 Worry if that can of Coke could pack on the pounds?
Calories will now be at your fingertips, making that choice to quench your thirst a little easier.
Coke, along with Pepsi and Dr. Pepper, are rolling out new vending machines that will list calorie counts.
This move comes ahead of a regulation that would require restaurant chains and vending machines to post the information for the public as early as next year.
"They're seeing the writing on the wall and want to say that it's corporate responsibility," said Mike Jacobson, executive director of the Center for Science in the Public Interest. "Currently, people don't think about calories when they go up to a vending machine. Having the calories right on the button will help them make choices."
The American Beverage Association says the calorie counts will be on the buttons people press to select a drink. Vending machines will also feature small decals, like "Calories Count: Check Then Choose."
The vending machines will first launch in Chicago and San Antonio municipal buildings in 2013 before appearing nationally.
"We have market research that says consumers really like this -- they like choice, they like the ability to make choices," said Susan Neely, President of the Industry Group.
The soda industry has recently been under fire for fueling rising obesity rates.
Last month, New York City approved a plan to prohibit the sale of sugary drinks over 16 oz. in the city's restaurants, movie theaters and stadiums.
And McDonald's Corporation announced that it will begin posting calorie information on its menus nationwide. This November, voters in Richmond, Calif. will also decide whether to approve a penny-per-ounce tax on sugary drinks.
This summer the Supreme Court decided to uphold President Barack Obama's health care overhaul, which includes a regulation requiring restaurant chains with more than 20 locations and vending operators with more than 20 machines to post calorie information.
The Beverage Digest reported that soda consumption per person has been declining in the U.S. since 1998, partially due to the availability of other options, such as flavored waters, bottled teas, and sports drinks. As a result, Coke, Pepsi and Dr. Pepper are focusing on developing more diet drinks and expanding other options to reduce their reliance on sodas.
Based on reporting by the Associated Press.
Follow us on twitter.com/foxnewslatino
Like us at facebook.com/foxnewslatino