New Drug Improves Prostate Cancer Survival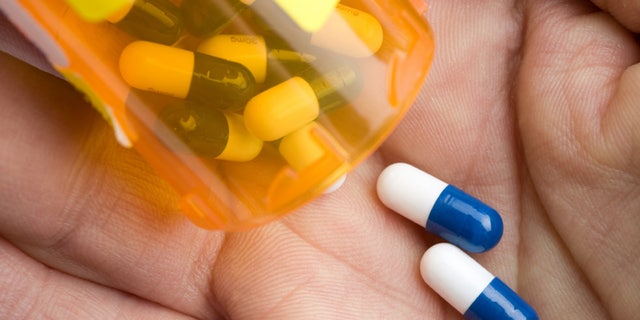 An experimental prostate cancer drug from Medivation Inc helped patients live longer in a late-stage study, sending the company's shares soaring on hopes that it will become a strong contender in an estimated $9 billion market.
Medivation said on Thursday that an independent monitoring committee even recommended stopping the clinical trial of MDV3100 after seeing interim results, arguing that they showed enough benefit to warrant giving the experimental drug to patients who were taking placebo.
Shares of Medivation more than doubled to $36.26 in heavy trading, which would give the company a market value of about $1.3 billion. It is developing MDV3100 with Japanese partner Astellas Pharma Inc.
The prostate cancer treatment's success would represent a comeback for Medivation and its chief executive officer, David Hung. MDV3100 is their main product after a closely watched experimental drug for Alzheimer's failed in a late-stage study in 2010, slashing the value of the company's shares from $40.
The interim analysis found that MDV3100 improved median overall survival by 4.8 months compared with a placebo. The estimated median survival for men treated with the drug was 18.4 months, while those treated with placebo had a survival of 13.6 months.
Wall Street was expecting a benefit of about three months, according to JPMorgan analyst Geoff Meacham.
Prostate cancer kills about 250,000 men a year globally and is the second most common cause of cancer death in men in the United States, after lung cancer.
Better understanding of the molecular abnormalities underlying prostate cancer has led to new approaches. Decision Resources, a healthcare advisory firm, expects global sales of prostate cancer drugs to more than double to $8.9 billion in 2019 from nearly $4 billion in 2009.
Medivation's data comes as Dendreon Corp late on Wednesday forecast only modest sales growth for its Provenge prostate cancer vaccine for the next several quarters. Dendreon shares were down 30 percent at $7.31.
The late-stage trial, named Affirm, was testing MDV3100 vs. placebo in 1,199 men with advanced prostate cancer who were previously treated with chemotherapy based on the generic docetaxel.
Medivation and Astellas plan to meet with the U.S. Food and Drug Administration early next year and will provide an update on when they might seek approval for the drug.
The drug, if approved, will compete with Johnson & Johnson's Zytiga, which is being touted as a potential blockbuster.
"MDV3100 does look better than Zytiga from an efficacy perspective," JPMorgan analyst Meacham said in a research note.
Shares of J&J were up 0.5 percent at $63.94.