NCAA settles head-injury suit, agrees to change rules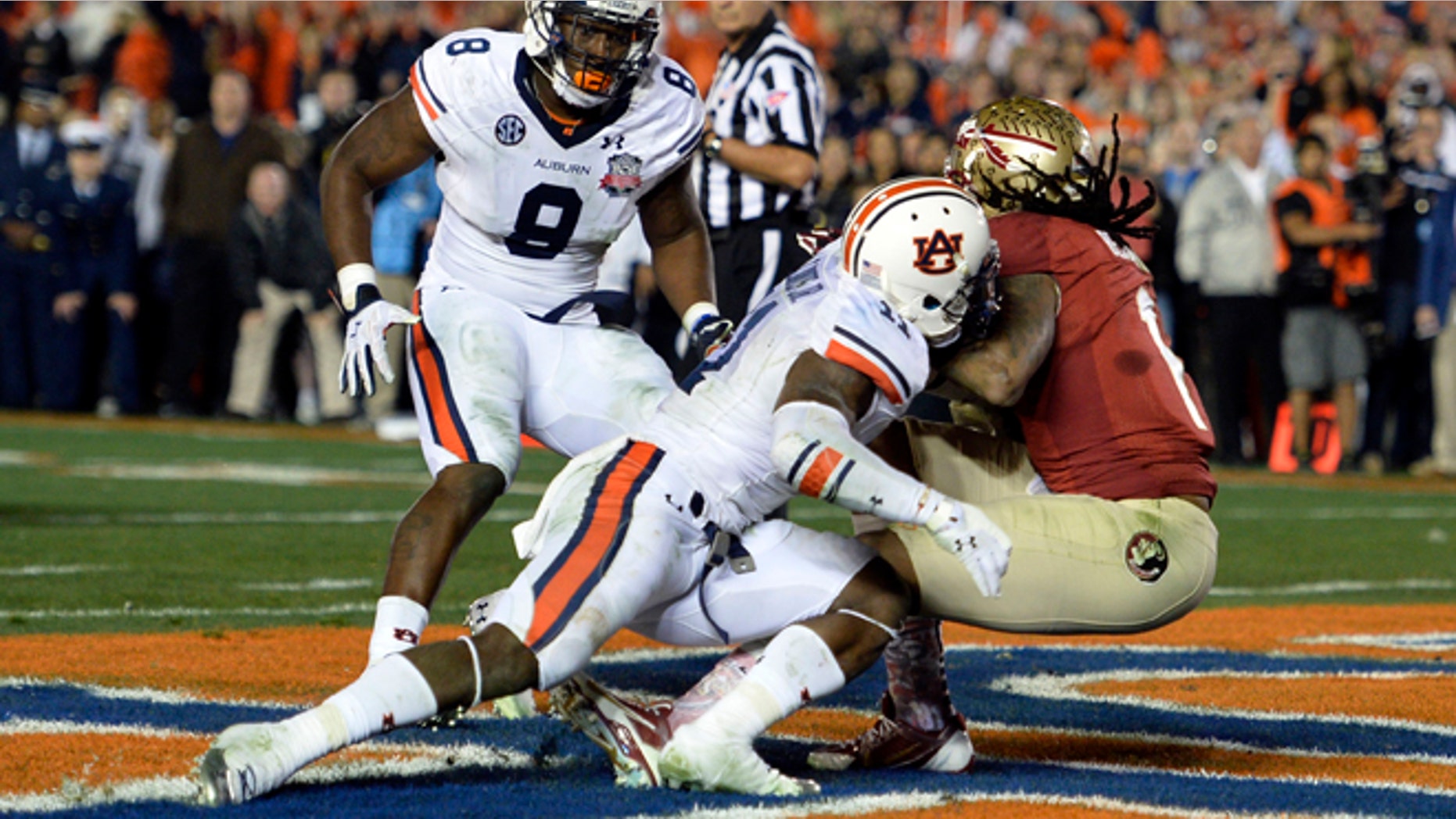 The NCAA agreed Tuesday to settle a class-action head-injury lawsuit by creating a $70 million fund to diagnose thousands of current and former college athletes to determine if they suffered brain trauma playing football, hockey, soccer and other contact sports.
College sports' governing body also agreed to implement a single return-to-play policy spelling out how all teams must treat players who received head blows, according to a Tuesday filing in U.S. District Court in Chicago. Critics have accused the NCAA of giving too much discretion to hundreds of individual schools about when athletes can go back into games, putting them at risk.
Unlike a proposed settlement in a similar lawsuit against the NFL, this deal stops short of setting aside money to pay players who suffered brain trauma. Instead, athletes can sue individually for damages and the NCAA-funded tests to gauge the extent of neurological injuries could establish grounds for doing that.
The filing serves as notice to the federal judge overseeing the class-action case that the parties struck a deal after nearly a year of negotiations. In addition to football, ice hockey and soccer, the settlement also applies to all men and women who participated in basketball, wrestling, field hockey and lacrosse.
Joseph Siprut, the lead plaintiffs' attorney who spearheaded talks with the NCAA, said the sometimes-tough negotiations ended with a deal that will make college athletics safer.
"I wouldn't say these changes solve the safety problems, but they do reduce the risks," the Chicago attorney said Tuesday. "It's changed college sports forever."
He also said that stricter oversight and return-to-play rules should help ensure the viability of football by allaying the fears of parents who are currently inclined to not let their kids play.
"Changes were necessary to preserve the talent well of kids that feeds the game of football," he said. "Absent these kinds of changes, the sport will die."
Phone and email messages seeking comment from the NCAA, based in Indianapolis, were not immediately returned Tuesday morning.
There is no cutoff date for when athletes must have played a designated sport at one of the more than 1,000 NCAA member schools to qualify for the medical exams. That means all athletes currently playing and those who participated decades ago could undergo the tests and potentially follow up with damage claims.
To keep the NCAA from having to hold unwieldy talks with multiple plaintiffs, 10 lawsuits filed from Georgia and South Carolina to Minnesota and Missouri were consolidated into the one case in Chicago, where the first lawsuit was filed in 2011. Combined, the suits identified several dozen athletes by name as having suffered brain trauma.
The lead plaintiff is Adrian Arrington, a former safety at Eastern Illinois. He said he endured five concussions while playing, some so severe he has said he couldn't recognize his parents afterward. Subsequent headaches, memory loss, seizures and depression made it difficult to work or even care for his children, filings said.
Another named plaintiff is former Central Arkansas wide receiver Derek K. Owens. After several concussions, he said he found he could no longer retain what he had just studied. His symptoms became so severe he dropped out of school in 2011, telling his mother: "I feel like a 22-year-old with Alzheimer's."