Navy SEAL vet becomes scientist to study brain diseases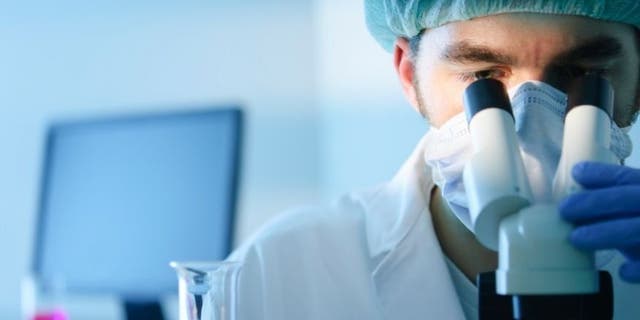 For one aspiring cognitive scientist at the University of Texas at Dallas, the prospect of treating veterans suffering from traumatic brain injury hits close to home— Morgan Luttrell, 40, was deployed nine times to Iraq and Afghanistan as a Navy SEAL, and he has suffered brain trauma himself.
After 10 years of service, Luttrell is on a doctoral track at the university, The Dallas Morning News reported. Luttrell was injured when he and his team were training on a Black Hawk helicopter in 2009. He fell from the chopper onto a combat support ship, breaking his back in six places and sustaining major damage to his spinal cord, leaving him in a body cast for about six months.
The Texas native also suffered a severe traumatic brain injury, which caused sharp headaches and dizziness for months, the newspaper reported.
Despite the injury, Luttrell deployed two more times before retiring in 2014 with a medical discharge attributed to spinal cord damage from the crash.
Luttrell signed up for a clinical trial at the University of Texas at Dallas' School of Behavioral and Brain Sciences, which has worked with veterans for years. There, he underwent cognitive testing and received training on improving common problems associated with brain injuries.
The trial made him realize he didn't want to sit around and wait for doctors to find a treatment, but rather he wanted to be part of the solution, The Dallas Morning News reported. He enrolled at the university and has completed a master's degree in applied cognition and neuroscience. His advanced degree isn't that far out of the blue— Luttrell graduated from Sam Houston State with a degree in psychology and philosophy.
"Having Ph.D. behind your name is much like having SEAL behind your name," Luttrell told the newspaper adding that getting the extra advanced degree has been more difficult than becoming a SEAL. He has completed the first year of a five-year program.
The veteran's long-term goal is to find the best treatments for veterans suffering from PTSD and traumatic brain injury. Meantime, he has teamed up with the Boot Campaign, which funds assistance programs for active duty and veteran families.
Luttrell's twin brother, Marcus, is the author of "Lone Survivor," the best-selling first-person account of a group of Navy SEALS in Afghanistan. In 2013, the book was made into a film starring Mark Wahlberg.