Nature Made recalls vitamins for possible salmonella, staph contamination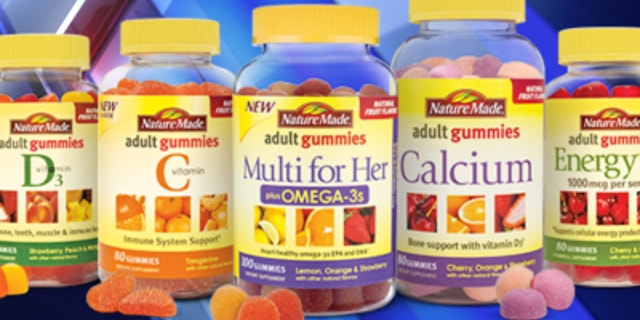 NEWYou can now listen to Fox News articles!
Pharmavite LLC is recalling some Nature Made vitamins due to possible salmonella or staphylococcus contamination, the Northridge, Calif.-based company said in a press release Tuesday. Recalled products include Nature Made gummy multivitamins and supplements containing vitamin C, B vitamins and folic acid.
Salmonella can cause serious and sometimes fatal infection in the elderly, young and immunosuppressed. In some cases, infection can cause infected aneurysms, endocarditis and arthritis.
Staph in food may lead to food poisoning. Common symptoms of both include nausea, vomiting, diarrhea and abdominal pain. Severe cases can result in changes in blood pressure and pulse rate.
The recalled products are as follows:
Nature Made Adult Gummies Multi vitamins, 1196071, 1196066 and 1205052
Nature Made Adult Gummies Multi + Omega-3, 1173600
Nature Made Adult Gummies Multi for Her plus Omega-3s, 1196048 and 1196050
Nature Made Super B Complex w/C  Folic Acid Tablets, 1204735, 1173146, 1173779, 1204001 and 1170987