More than half of older Americans skip dental checkups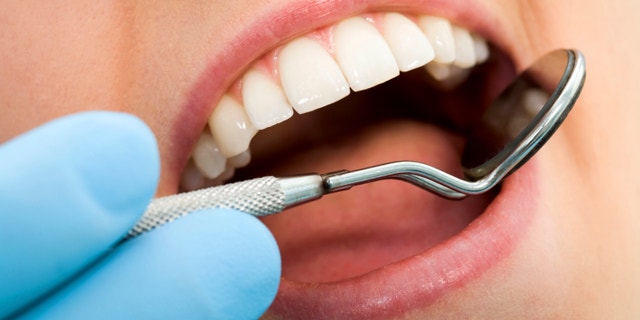 Only about one in nine U.S. adults with Medicare coverage have dental insurance, and many of them may be putting off oral healthcare as a result, a recent study suggests.
Researchers examined nationally representative survey data for 56 million people on Medicare, the U.S. health program for people 65 and older, and found just 46 percent of them had a dental visit in the previous year.
Among those without dental benefits, just 41 percent saw a dentist. Of those with benefits, 80 percent of seniors got dental exams, researchers report in Health Affairs.
"We knew that older adults in the U.S. have substantial oral health problems in the way of tooth loss or untreated tooth decay, but this article really brings to light the substantial differences in access to dental services by income groups and how dental insurance mitigates much of these access issues across incomes," said lead study author Amber Willink, a public health researcher at Johns Hopkins University in Baltimore.
Oral health problems that develop with the lack of routine care can go well beyond just the mouth, Willink added by email.
"Particularly in the elderly, the bacteria associated with tooth decay can cause pneumonia, which is a common cause of avoidable hospital admissions and death," Willink said.
"Our oral health directly impacts on our ability to speak, eat, and swallow," Willink added. "Not being able to eat can lead to nutritional deficiencies, not being able to swallow and impact one's ability to adhere to their medication regime required to treat other illnesses."
Insurance status appeared to be the biggest predictor of whether a person received oral health care, the analysis of 2012 Medicare data found.
Among those with incomes just over the federal poverty level - $11,170 in 2012 for a single-person household - 27 percent of people without dental insurance had a dental visit in the previous year, compared to 65 percent with dental insurance.
Income also played a large role. Just 26 percent of people living below the federal poverty level saw a dentist in the previous year, compared to 73 percent of the most affluent people in the study - people earning at least $44,680 for a single-person household in 2012.
On average, people with Medicare reported spending $427 on dental care, with about 7 percent of them reporting total spending of more than $1,500.
One limitation of the study is that it relied on survey respondents to accurately recall and report whatever dental care they received and the costs, the authors note.
Still, the researchers propose two options for extending dental benefits to all seniors on Medicare by charging monthly premiums and offering subsidies to low-income people.
One plan would have average monthly premiums of $29 and cost Medicare an estimated $4.4 billion to $5.9 billion a year. Another option would come with lower monthly premiums of $7 but cost an estimated $12.8 billion to $16.2 billion annually, the researchers calculate.
Both options would cover the full cost of one preventive care visit a year and 50 percent of allowable costs for necessary care up to a $1,500 limit per year to cover additional preventive care and treatment of acute gum disease or tooth decay.
"While cost implications of adding dental coverage to Medicare should be considered, we cannot forget that there are also significant costs associated with patients receiving care in the hospital emergency department (ED) due to untreated dental issues," said Natalia Chalmers, a researcher at the DentaQuest Institute and the University of Maryland School of Dentistry in Baltimore.
"The ED isn't only a costly setting for dental care, it is not an appropriate place for patients to receive the ongoing, preventive care that helps them maintain good oral health, which is critical to their overall health," Chalmers, who wasn't involved in the study, added by email.