7 children hospitalized after contracting infection at California dental clinic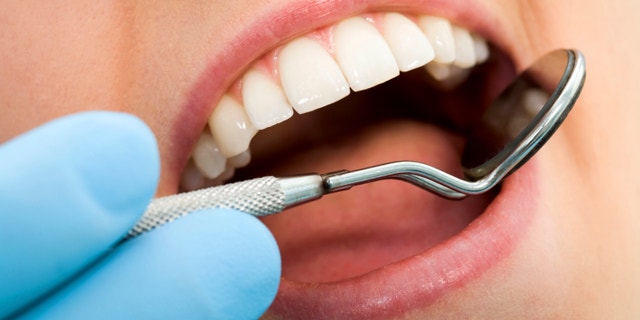 Seven children have been hospitalized for a potentially deadly bacterial infection after visiting a dental clinic in Southern California, and 500 more may be at risk. Based on previous outbreaks of the infection, oral cellulitis, health officials say the source may be contaminated water, the OC Register reported.
The affected children all underwent pulpotimies, wherein infected pulp is removed to prevent tooth loss, at Children's Dental Group beginning May 3. The procedure is sometimes referred to as a baby root canal.
According to the Orange County Health Care Agency, the Anaheim clinic stopped performing the procedure on Sept. 6, the OC Register reported. Sam Gruenbaum, the CEO of the statewide chain of dental clinics, said the company is trying to identify the source of the infections and conduct follow-up examinations on anyone else who may have been affected.
Cellulitis is a common bacterial skin infection that typically affects skin on lower legs, but the infection can occur anywhere on the body or face, according to the Mayo Clinic. Without intraveneous antibiotic treatment, the infection can spread rapidly to other parts of the body and threaten the affected person's life. In some cases, surgery must be done to remove the infection, according to the newspaper.
While all of the children were diagnosed with oral cellulitis, one also tested positive for Mycobacterium abscessus, the agency told the OC Register. While the bacteria is usually harmless, in rare cases it can contaminate a water source.
The other children's preliminary lab results are expected next week, the newspaper reported.
Dr. Eric Handler, Orange County's health officer, said the infection risk among the 500 other patients who underwent the procedure was low. While the source isn't yet known, he said the county believes it has to do with the water source used at the clinic.
"As to why, we're still investigating that," he told the OC Register.