Mom paralyzed in hit-and-run accident takes first steps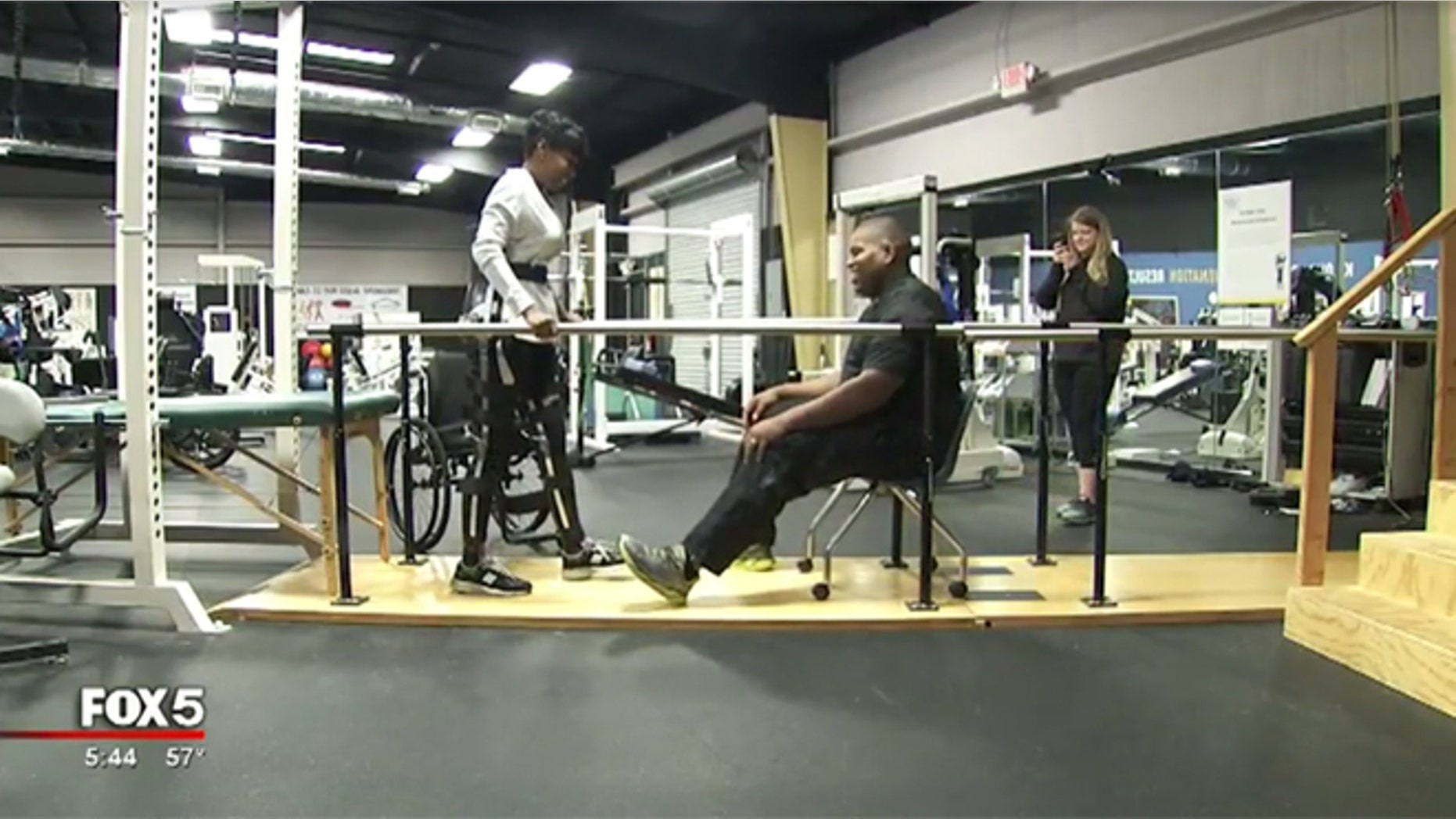 A 26-year-old mother of two who was paralyzed in a hit-and-run has taken her first steps 18 months after the accident. Tanisha Harris, who has been rehabilitating with Project Walk of Atlanta, said she appreciates every step of the process in her recovery, Fox 5 Atlanta reported.
"Everything I prayed for before, I'm seeing it now," Harris, who has been fitted with special brace from Hanger Prosthetics, told the news website.
Harris was running errands with her cousin in 2015 when their vehicle was hit from behind. Harris doesn't recall the accident— which severely bruised her spinal cord and required surgeons to fuse three vertebrae in her neck— but is determined to recover.
"It's really hard," she told Fox 5 Atlanta. "It's hard for me to breathe, it's hard on my shoulders, it's hard on everything. But I've got to do it— that's what I want."
After being treated at Shepherd Center in Atlanta, Harris was teamed up with Project Walk Atlanta and began working with exercise physiologist Tony Davenport to strengthen her core muscles, improve her balance and build endurance, Fox 5 Atlanta reported.
"When she comes in, she's ready to work," Davenport told the news station. "She's always a bright spirit. Like, 'Hey, what are we doing today?'"
After eight months of work with Davenport, Harris said her first steps feels good.
"It feels good just to even stand up," she told Fox 5 Atlanta. "It feels almost normal."
Davenport said Harris' progress will also help psychologically, and she is now visualizing climbing mountains at the end of her recovery.
"My goal is to get back on top of Stone Mountain," she told Fox 5 Atlanta. "To climb Stone Mountain. And that I will be doing."