2-year-old boy paralyzed in traumatic birth regains left-arm function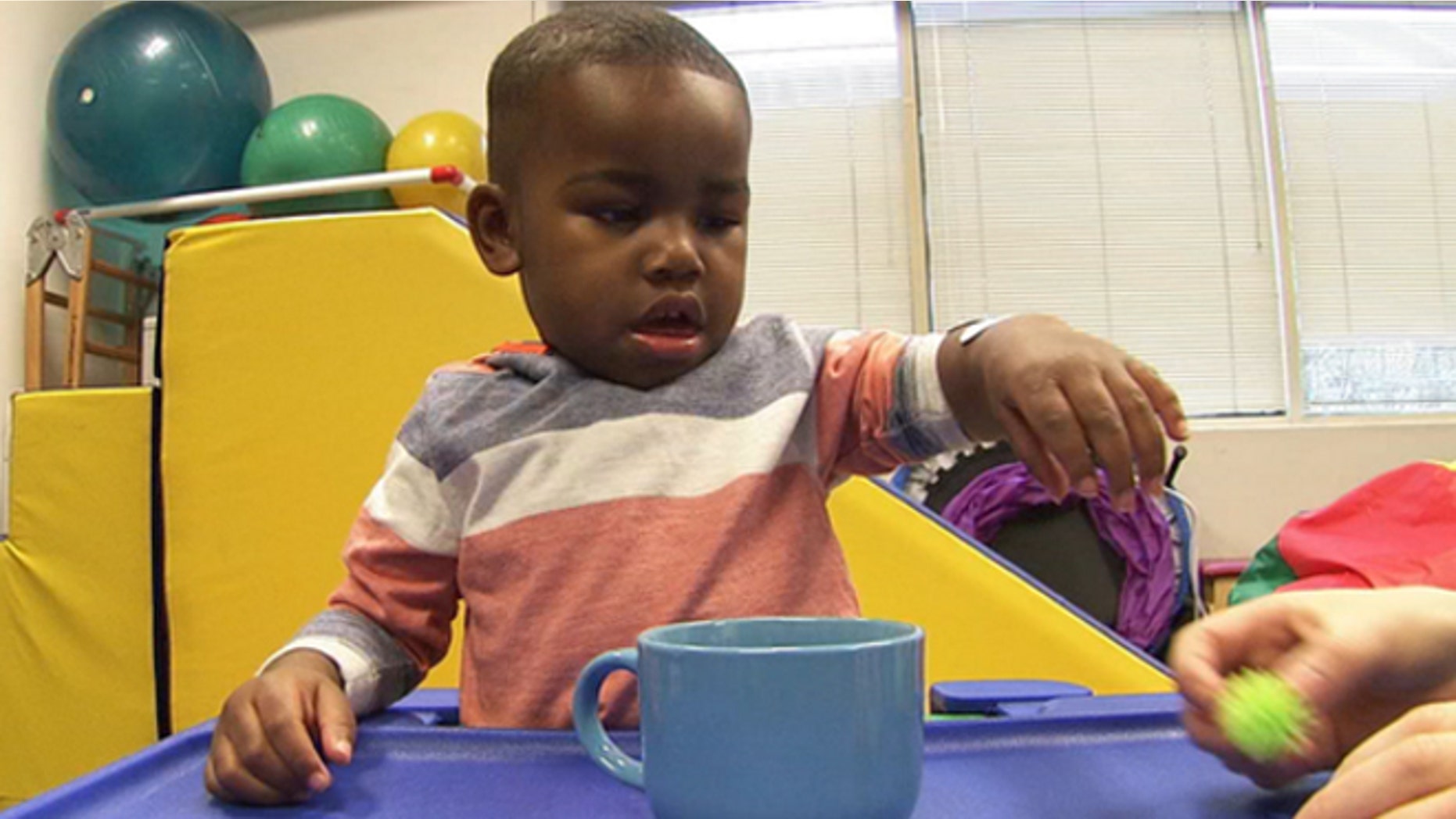 A 2-year-old Atlanta boy who was born during a 2014 snowstorm is learning how to play like other children after a traumatic birth damaged his spinal cord and paralyzed his left arm. Kason Choice, who weighed more than 10 pounds at birth and got stuck in the birth canal, has already undergone two surgeries to correct the injury, Fox 5 Atlanta reported.
"I heard the delivery doctor said, 'Watch his arm. Look at his arm, Check his arm out, check his arm out,'" Kendra Brown, his mother, told Fox 5 Atlanta. "Even when he cried, at his most vulnerable moments, his fingers, his shoulder, his arm, nothing moved."
Doctors performed their first surgery on Choice when the boy was 12 weeks old, but surgeons told Brown they couldn't do much to correct the damage, the news outlet reported. Brown and Choice's father considered amputating the arm but later decided to let their son make that choice when he was older.
"I was devastated," Brown told Fox 5 Atlanta. "I was destroyed."
At 6 months old, Choice underwent a more successful surgery, with doctors hopeful he may one day be able flex his elbow. For now, he sees an occupational therapist weekly and is using his once-paralyzed arm and fingers.
"I could not have written this story better, two years ago, no way," Brown told Fox 5 Atlanta. "I didn't see it. No one could have told me that we'd come this far."