Mom diagnosed with stage 4 cancer days after son's stillbirth raising funds for others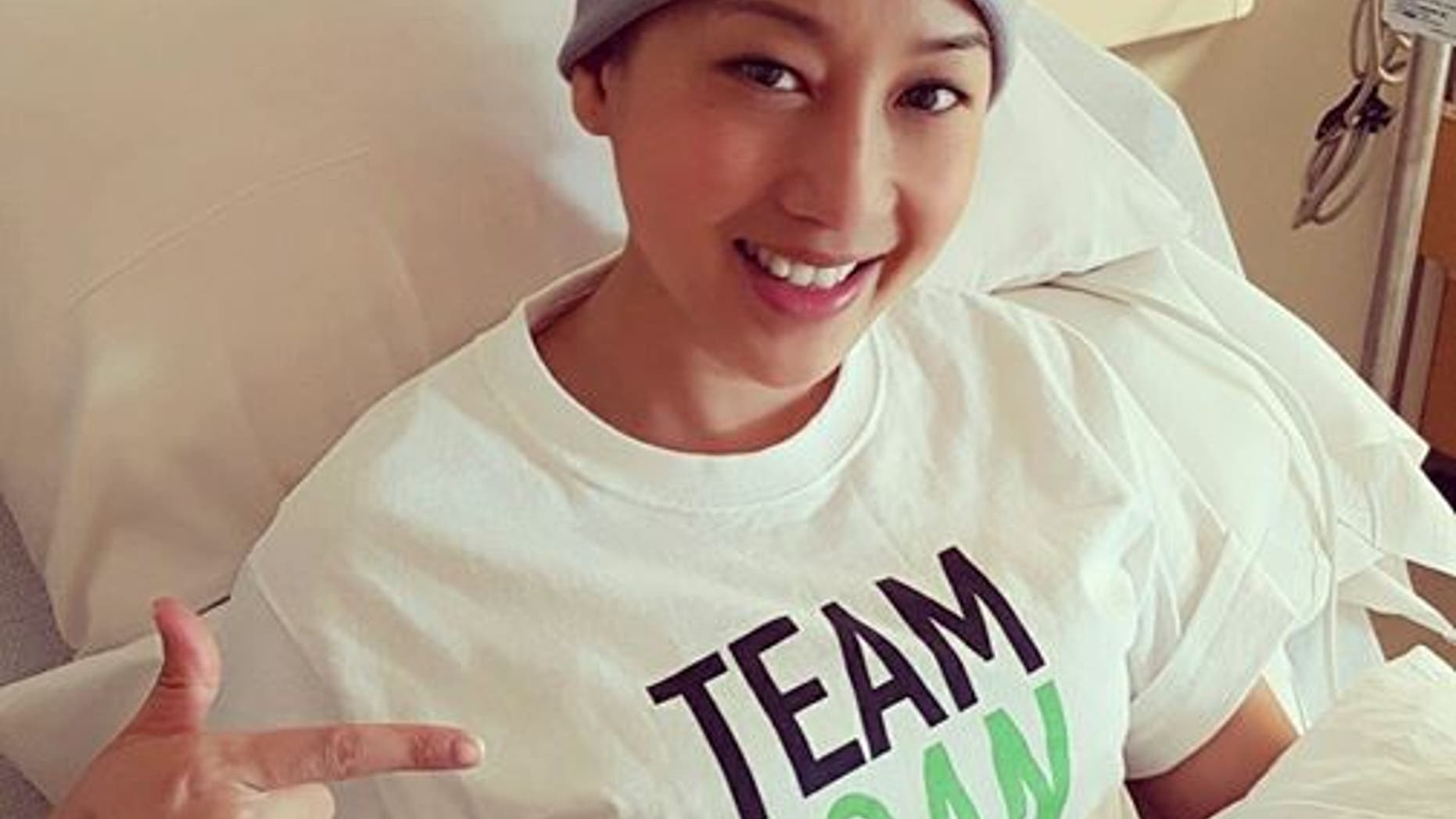 A Canadian mother who was devastated to learn she had stage 4 cancer days after suffering the stillbirth of her son, has surpassed her fundraising goal to donate cuddle cots, workshops and money toward cancer research in his name. In January, Loan Woll, who was 34 weeks pregnant, was rushed to the hospital after she began throwing up blood, Toronto Star reported.
Throughout her pregnancy, doctors had struggled to determine what was causing her low hemoglobin levels. At the hospital, doctors found it had dropped to a critical level and she was given a blood transfusion, according to her GoFundMe page. Once she had stabilized, doctors could not find her baby's heartbeat.
SOUTH CAROLINA MOM GIVES BIRTH TO 14-POUND BABY
"On January 14th, our son Finnick Ngoc Woll was born stillborn. He was perfect in every way and we're so thankful to have met him," Woll wrote on the GoFundMe page.
But tragedy struck again just days later when doctors discovered stage 4 non-hodgkin lymphoma had been causing her low hemoglobin, and that a tumor in her stomach had been slowly bleeding out.
"We were just letting the stillbirth sink in," Woll told the Toronto Star. "And when the cancer hit, I decided I didn't want anyone to know."
Woll told The Sun that doctors explained she had been throwing up blood because the tumor had burst, and that in an effort to get blood to her heart and other vital organs, her body cut off blood supply to Finn's placenta.
CANCER RETURNS IN TODDLER WHO OVERCAME DISEASE WITH IDENTICAL TWIN AS INFANT
"His death was a direct result of my lymphoma – he had been absolutely perfect in every way," Woll told The Sun.
Woll has completed radiation and chemotherapy and said her latest checkup signaled it had worked and that the cancer was gone. She has a few more tests before she's considered to be in remission, Woll told The Sun.
Together with her husband, Benjamin, Woll began fundraising for causes that helped them with their grief over their son and her cancer battle. They raised more than $62,000 after setting out to gather $40,000 and have donated $10,000 for Cuddle Cots by Flexmort to Trillium Health Partners to allow parents more time with their baby, $10,000 to Look Good Feel Better workshops for women battling cancer and $20,000 to the OneWalk to Conquer Cancer.
"Our hope is that, down the road, we might encounter someone we can really help," Woll told the Toronto Star. "Tragedies happen, definitely. But you're not alone."