Minnesota man, 26, receives his third heart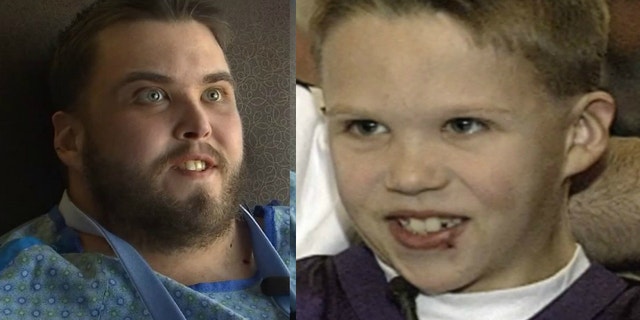 Jaren Winings was just 8 years old when the heart he was born with started failing. Less than 19 years later, he was told that his donor heart was also failing on him, meaning he would need a third heart in less than 30 years.
On June 23, the 26-year-old underwent a second surgery at the University of Minnesota Medical Center to receive a new heart, and was then placed in a medically induced coma for nine days due to complications, Fox 9 reported.
TENNESSEE MAN FATALLY STRUCK BY LIGHTNING IN 'FREAK ACCIDENT' WHILE MOWING MOM'S LAWN
His family, who went through similar emotions to what they experienced back in 1999, said the Ronald McDonald House they stayed in the first time around willingly welcomed them back.
"They didn't even hesitate," Winings' father, Brad, told Fox 9. "They told us once a family, always a family."
KANSAS MOM CLAIMS FLESH-EATING INFECTION DEVELOPED AFTER SPIDER BITE
Winings, who will be the beneficiary of an event hosted at the Zuhrah Shrine Center in Minnetonoka, and has had a GoFundMe page started on his behalf, is hoping that the third time is a charm as far as hearts go.
He's scheduled to be released from the hospital next week, after a nearly six-month stay.
"Hopefully I won't [need another heart] — this is it," Wining said of his heart issues.