Minnesota boy battles same E. coli strain that killed sister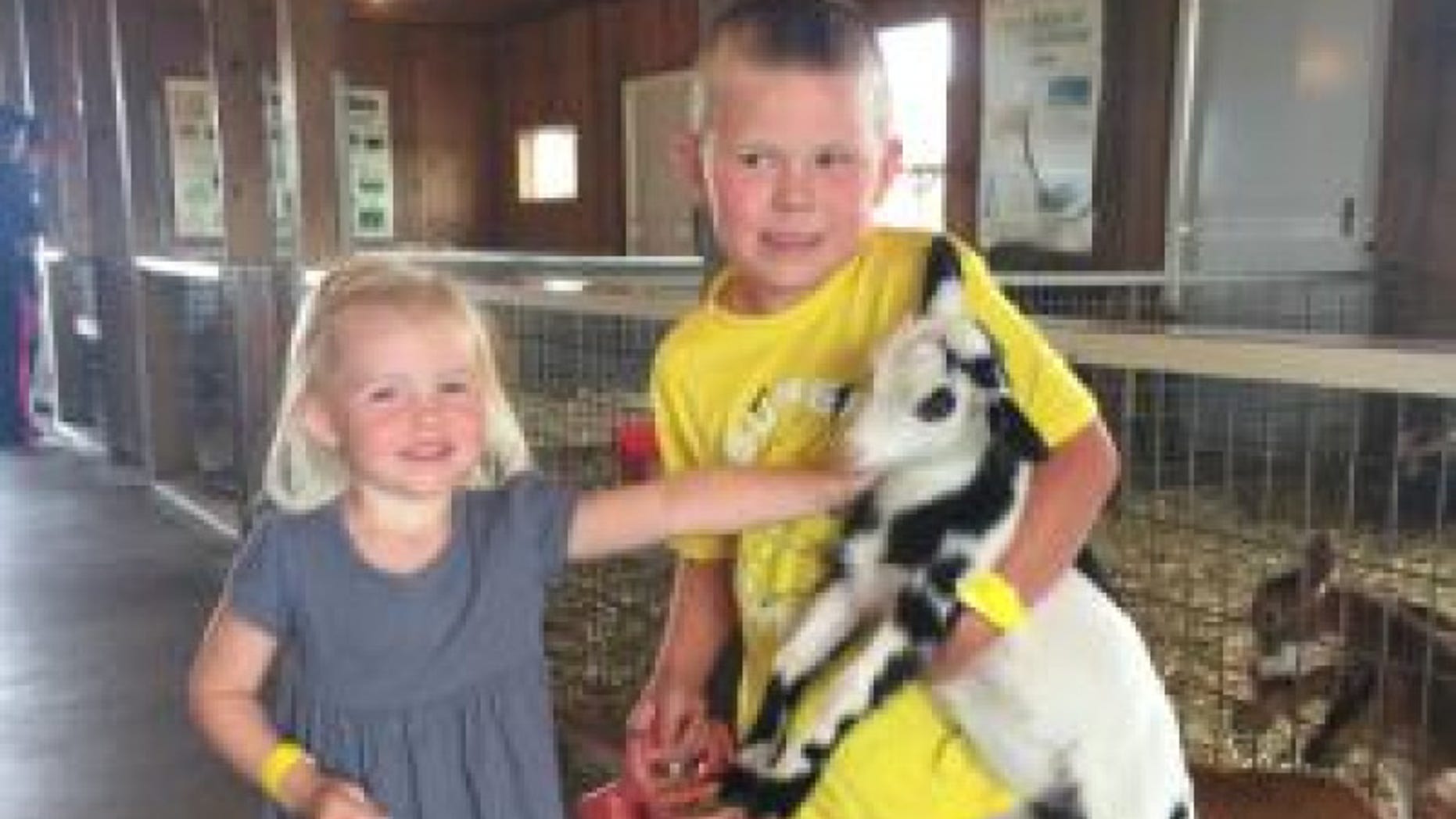 A Minnesota boy is fighting for his life after he contracted a strain of E. coli — the same one that killed his younger sister earlier this week.
Kade, 5, and Kallan Maresh, 3, of Wright County, were sickened by an infection called Shiga toxin-producing E. coli (STEC) on July 9, Fox 9 reported. The siblings battled symptoms including non-stop bloody stool and vomiting, eventually leading them into acute kidney failure.
Last week, Kallan, who would have turned 4 years old next month, died when the Shiga toxin from the bacteria attacked the toddler's kidneys and neurological system.
TODDLER ON LIFE SUPPORT AFTER CONTRACTING E. COLI INFECTION
"Her brain and heart were being damaged," her parents, Joseph and Tyffani Maresh, wrote on their donation site, CaringBridge. "Our sweet sweet little girl lost the battle."
"We got to hold her free of tubes and snuggle and kiss her. She is the most amazing little girl in the world. Our hearts are aching with the deepest sadness," they wrote in the post.
The parents said their son "is still fighting" despite the toxins reaching his neurological system.
"He has had a blood transfusion [and] is on kidney dialysis and may need platelets," the post read. "He has a long road to recovery and we hope and pray the toxins stay away from his brain and heart and other organ systems."
GIRL WHO DIED AFTER CONTRACTING E. COLI WAS CLEANING DIRTY YARD, FAMILY SAYS
It's unclear how the Minnesota siblings contracted the strain of E. coli that led to hemolytic uremic syndrome (HUS), a complication caused by the bacterial infection, the Star Tribune reported. The family visited a local petting zoo recently before they became ill, but officials cautioned that the children could have been infected from various sources. The animals at the display were taken away as an "abundance of precaution."
State health officials are investigating the source of the Shiga toxin-producing bacteria, according to Star Tribune.
Most types of E. coli are generally harmless, but several strains create serious food-borne infections that lead to HUS, according to the Mayo Clinic.