Military dogs being diagnosed with post-traumatic stress disorder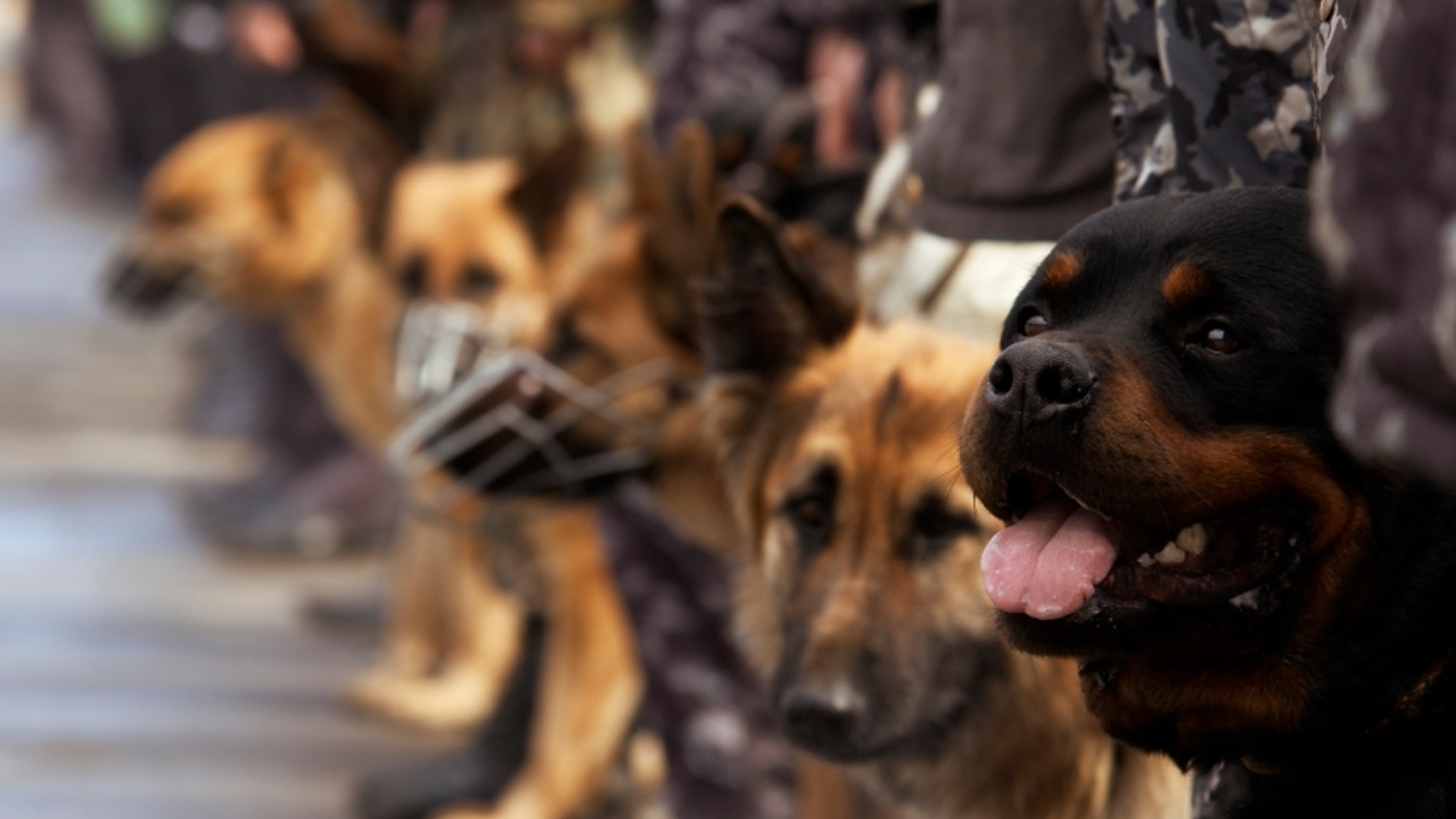 Experts say dogs, like humans, can suffer from post-traumatic stress disorder, the Los Angeles Times reported.
Case in point: Cora, a 5-year-old Belgian Malinois, who spent months in Iraq sniffing out buried bombs. A 'push-button' dog, meaning she didn't need much supervision, Cora would roam around detecting explosives and lie down when she found danger. In return, she would be rewarded with treats or play time.
However, Cora's happy disposition didn't last long after her work in Iraq – she didn't want to leave her handler's side, loud noises bothered her and she would pick fights with other military dogs.
Marine Staff Sgt. Thomas Gehring, a dog handler at Lackland Air Force Base in San Antonio, works with Cora on a daily basis and said she has canine PTSD, most likely due to the many stressful situations, loud sounds and the sights and sounds of death.
Lackland trains dogs for all branches of the U.S. military. It has a $15 million animal hospital devoted to treating such dogs.
"Dogs experience combat just like humans," Gehring said.
Lackland dog handlers and veterinarians say dogs need to be treated for the condition similarly to humans. This can include conditioning, retraining and anti-anxiety medicines. For Cora, she will be treated as an "honored combat veteran" and start living a life without stress.
There are no statistics on how many dogs return from war with PTSD, but Walter Burghardt Jr., chief of behavioral medicine and military working-dog studies at Lackland, said approximately 10 percent of dogs sent overseas develop the disorder.
"They're essentially broken and can't work," he added.