Michigan woman with terminal illness vows to spend final days helping others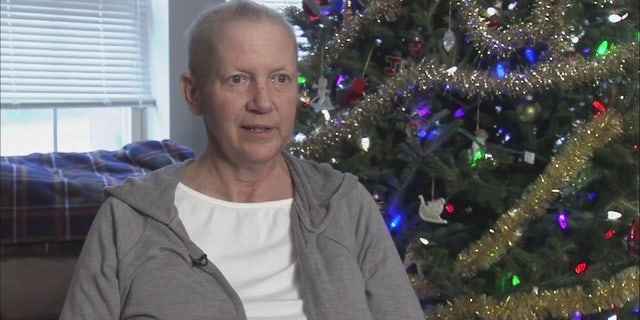 A Michigan woman recently given a month to live has vowed to dedicate her remaining time to helping others.
Mary Jo Hartman, 56, was diagnosed with stage 3 ovarian cancer in 2012, Fox 2 Detroit reported. On Nov. 19, doctors told her she had "maybe a month" left to live. Hartman, who has spent the last 17 years volunteering and working with youth ministry programs for two churches, said her energy comes from helping others.
"You can find positive things. We can turn negatives into positives," Hartman told Fox 2 Detroit. "You can take what is trying to drag our lives down into something better. If not for myself, maybe somebody else."
Despite having to receive her nutrients through an IV, Hartman spends her days serving foods to others.
"The best thing I can do for others— especially right now— is help somebody else in need," she told Fox 2 Detroit.
Hartman's family said that in spite of her prognosis, Hartman has remained happy and continues to serve as an inspiration to the people around her.
"My mom is always happy," Sarah Lafevre, Hartman's daughter, told Fox 2 Detroit. "She is just a bubble of happiness that surrounds the little bald head."
She is preparing to spend what could be her last Christmas with her family, and said she doesn't want to be remembered for how she died but for how she lived.
"Find somebody else to help," Hartman said. "It will help you more than you could have imagined."
Click for more from Fox 2 Detroit.