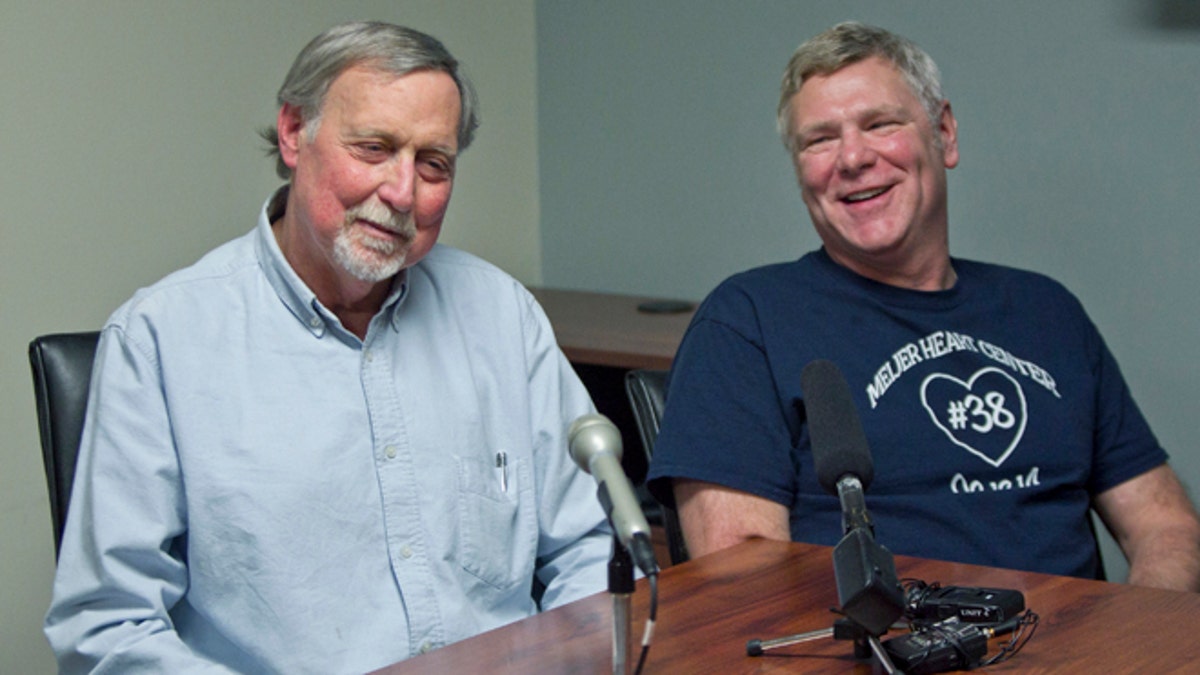 GRAND RAPIDS, Mich. – A bond between two longtime family friends has deepened after the Michigan men received organs from the same donor.
Sixty-year-old Fred Nelis of Holland got a new heart, while 67-year-old Gordon Veldman of Pentwater got a new pair of lungs. The operations were held at the same time at a Grand Rapids hospital last June.
The medical director of the heart and lung transplant program at Spectrum Health says it was the program's first simultaneous friend-transplant that he's aware of.
Both men suffered from chronic conditions that caused their health to rapidly deteriorate before their transplants. But they have rebounded since the operations.
Veldman tells The Grand Rapids Press that he and Nelis put their new heart and lungs as close as they can every time they meet.