Mental Health Tests Don't Catch All Troubled Troops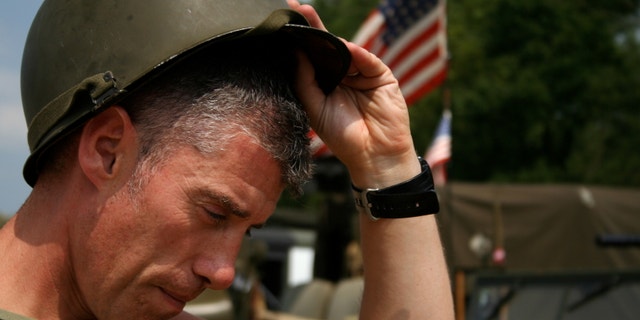 Mental health assessments given to all soldiers after deployment may miss many cases of depression and post-traumatic stress disorder, according to a U.S. study.
The research, published in the Archives of General Psychiatry, involved about 3,500 soldiers who were in Iraq in 2007 to 2008 for their third deployment in six years.
Before they returned to Fort Stewart, Ga., they completed a standard, computer-based post-deployment health assessment, which includes questions on PTSD and other mental health problems. This is not anonymous, and is meant to spot problems and help connect them with care when they get home.
But when returning soldiers took the screening tests anonymously, they were between twice and four times as likely to report mental health problems and to say they needed help, said the study.
"There is concern about the impact of seeking help on their career and on how others will perceive them," said Lieutenant Colonel Christopher Warner, one of the study's authors, with the U.S. Army Medical Activity - Alaska, at Fort Wainwright.
"(The study) tells us that we need to continue to work and to seek different mechanisms that will encourage soldiers to get help and understand that (getting treatment) is a strength, not a weakness."
About half the soldiers returning from deployment also completed an anonymous paper questionnaire with the same mental health screening questions.
Just over four percent of the returning troops met the criteria for depression or PTSD based on their standard health assessments. When they did the survey anonymously, though, 12 percent screened positive for at least one of the conditions.
Soldiers were also four times more likely to say they had thoughts of suicide on anonymous assessments.
Warner and his colleagues said that the findings don't show that the normal post-deployment screening test doesn't work, but that additional strategies are needed to encourage returning soldier to get the mental health care they need.
Some might not report depression or PTSD because they aren't confident that good services will be available to help them anyway, they added.
Warner said that in the past few years, the military has stepped up its efforts to make mental health services available in a range of settings, from primary care offices to over the phone.
"What we don't want to happen, is a soldier who asked for help once, and for any reason doesn't follow through with their care," he said.
But he added that the current study shows that more work is needed to continue to expand those opportunities for soldiers to get care for mental health problems, and to reverse the stigma associated with their care.