McDonald's Under Pressure to Fire Ronald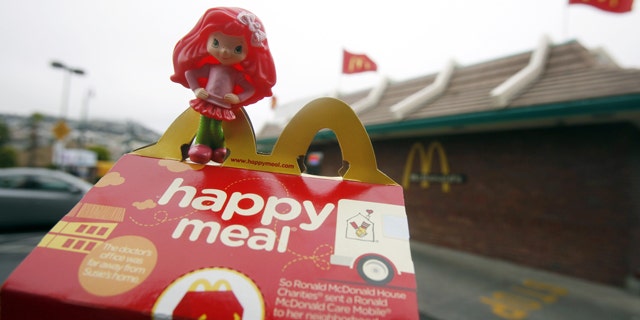 NEWYou can now listen to Fox News articles!
More than 550 health professionals and organizations have signed a letter to McDonald's Corp. asking the maker of Happy Meals to stop marketing junk food to kids and retire Ronald McDonald.
The letter, slated to run in the form of full-page ads in six metropolitan newspapers around the country on Wednesday, acknowledges that "the contributors to today's (health) epidemic are manifold and a broad societal response is required. But marketing can no longer be ignored as a significant part of this massive problem."
"We are committed to responsible advertising and take our communications to children very seriously," McDonald's said in a statement. "We understand the importance of children's health and nutrition, and are committed to being part of the dialogue and solution. We serve high quality food, and our Happy Meals offer choice and variety in portions just for kids. Parents tell us they appreciate our Happy Meal choices."
The campaign is organized by the nonprofit watchdog group Corporate Accountability International, which has also targeted tobacco companies and beverage makers like Coca-Cola Co. and PepsiCo Inc. for the environmental impact of plastic bottles.
The letter from the health providers urges McDonald's to cease marketing food high in salt, fat, sugar and calories to kids, from the use of Ronald McDonald to Happy Meal toys.