Massachusetts girl may be among first-ever to receive gene therapy for rare disease after parents push for cure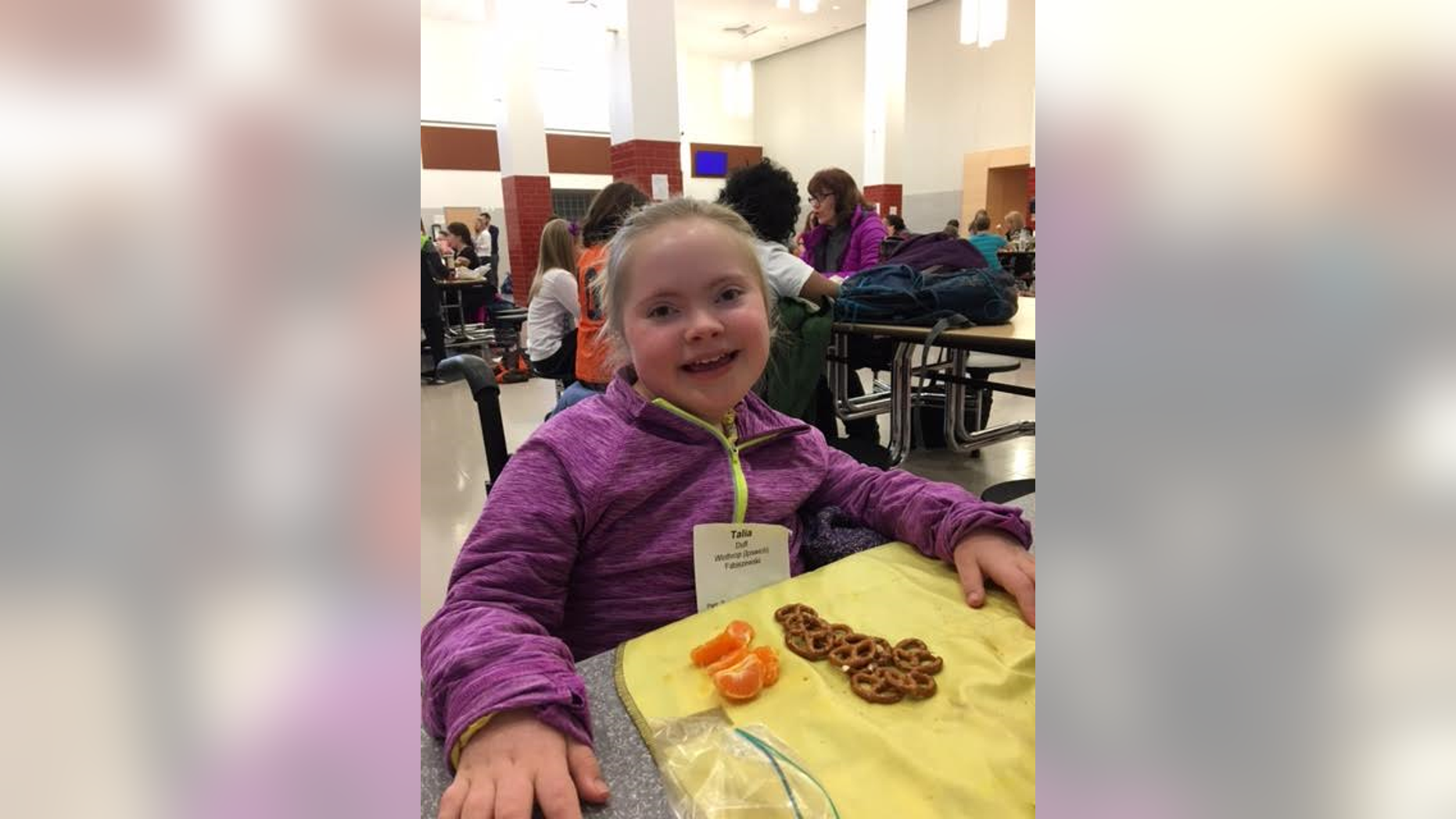 An 11-year-old girl in Massachusetts is at the forefront of a disease so rare, that it is believed only 22 people worldwide have been diagnosed with it.  Talia Duff, who was born with Down syndrome and later diagnosed with Charcot-Marie-Tooth Neuropathy Type 4J (CMT4J), is slated to be among the first to enroll in a clinical trial that is awaiting FDA approval after her parents refused to watch her fall victim to the degenerative genetic disease.
"It's a horrible feeling to go to a doctor and be told that there's nothing that can be done – that the best you can do is try to make your child comfortable and enjoy the time you have together," John Duff, Talia's dad, told PEOPLE. "I learned to cherish moments in life that I would otherwise take for granted."
PREGNANT MOM DELAYS CANCER TREATMENT TO PROTECT UNBORN TWINS
The Duff family, which includes mom Jocelyn and older sister Teaghan, had noticed Talia struggling to crawl at around age four, and a regression in a number of other motor skills that at the time was attributed to her Down syndrome, and later to Chronic Inflammatory Demyelinating Polyradiculoneuropathy (CIDP). Subsequent failed therapies and a diagnoses of osteoporosis due to prescribed steroids caused her parents to push for another diagnosis at Boston Children's Hospital, according to a post on the family's Cure CMT4J Foundation website.
"We learned that Talia did not in fact have CIDP but instead had an extremely rare form of Charcot Marie Tooth Disease – a degenerative, genetic disease called CMT4J," the post read.
MEREDITH VIEIRA SPEAKS OUT ON 'SILENT' BONE DISEASE
The family learned the disease would slowly take over Talia's body like a form of amyotrophic lateral sclerosis (ALS), eventually causing paralysis and robbing her of her ability to breathe. In the two years since her diagnosis, Talia lost her ability walk or even raise her arms.
"We were supposed to sit back and watch our child live her life in reverse," the post on Cure CMT4J Foundation read. "I decided not to accept this. I stayed up late nights pouring over scientific papers and booked appointments with the top CMT doctors in the world. We traveled to the University of Iowa and then Vanderbilt University, where we met Dr. Jun Li."
CHRISTIAN ROCKER RAISING FUNDS FOR BANDMATE WHOSE WIFE DIED HOURS AFTER CHILDBIRTH
It was at the meeting with Li that the Duffs learned of a genetic therapy that could potentially cure Talia's disease, but that it was eight-to-ten years away from production. Knowing that time was of the essence for Talia, Jocelyn began connecting with other parent advocates and the family started the Cure CMT4J Foundation with a goal of raising $1 million for research. She met with a team of eight researchers in Maryland, who concluded that the gene therapy would have a lasting effect on Talia, and they are now working to attain proof of concept approval from the FDA, PEOPLE reported.
With approval expected to come later this summer, Jocelyn is prepared to then push for approval of a human clinical trial, with Talia expected to be among the first to receive the gene therapy intravenously.
"We feel hope now," Jocelyn told PEOPLE. "People have said to me, 'This is a lot of work for you,' and my response is, 'Hey, you would do this for your child, too.' I simply can't stand by and do nothing."