Massachusetts fire department welcomes 9 babies in 1 year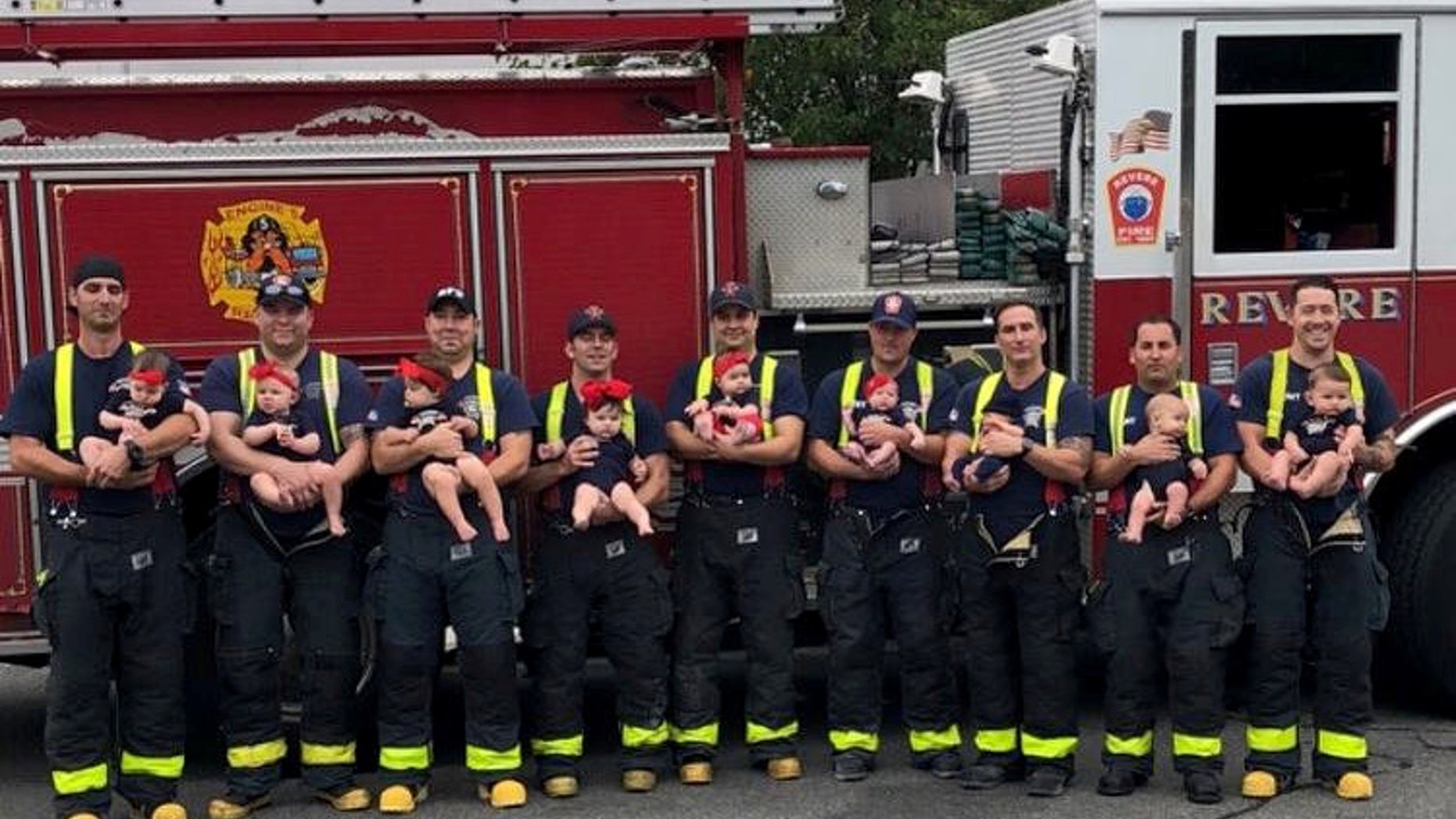 These adorable pictures show a baby boom at a U.S. firehouse after nine firefighters welcomed babies in the space of a year.
Rescuers at Revere Fire Department in Massachusetts posed with their bundles of joy for a heartwarming snap organized by the firemen's wives.
The women, who call themselves the "fire wives," took the pictures when they read about a fire department in Oklahoma that had welcomed seven babies in 15 months.
They realized that their firefighters had produced nine babies in one year – three boys and six girls – easily beating the Glenpool Fire Department.
BOY SCOUTS NECKERCHIEF SLIDERS RECALLED DUE TO HIGH LEVELS OF LEAD
Lieutenant Kevin Doherty, 35, who posed with his four-month old son Declan Stephen, said he and his team were rounded up by their wives last Sunday.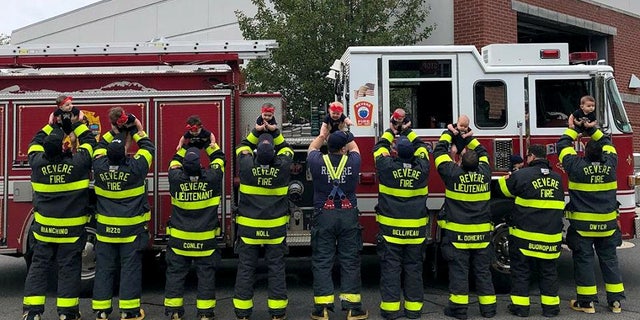 "We give our wives all the credit for the photo shoot," Doherty said. "They did all the logistics and the planning and we men just had to show up. They had an email chain and they snapped the pictures. The photographs were adorable."
Doherty said that his wife, Halley, 31, was one of the key organizers and that she and the other wives squeezed the babies into onesies and put red bows in the girls' hair.
The men wore their firefighter pants and thick boots and held their babies in front of a fire truck.
PUPPIES LINKED TO 'MULTIDRUG-RESISTANT' INFECTION, CDC SAYS
In another sweet snap, they turned their backs to the camera and lifted the babies over their heads.
Doherty said that the kids will grow up together in the firehouse — like many of their fathers did.
"Most of us grew up together and we're all starting families at the same time," he said. "We don't just work together, we live together. All our wives are friends — that's why they hopped on the email chain to organize the pictures."
"I'm a second-generation firefighter," Doherty said. "My father, my uncle, my brother and my cousin are all firefighters. I grew up in a firehouse and I'm looking forward to my son growing up in a firehouse too."