Massachusetts doctor previously treated for Ebola hospitalized again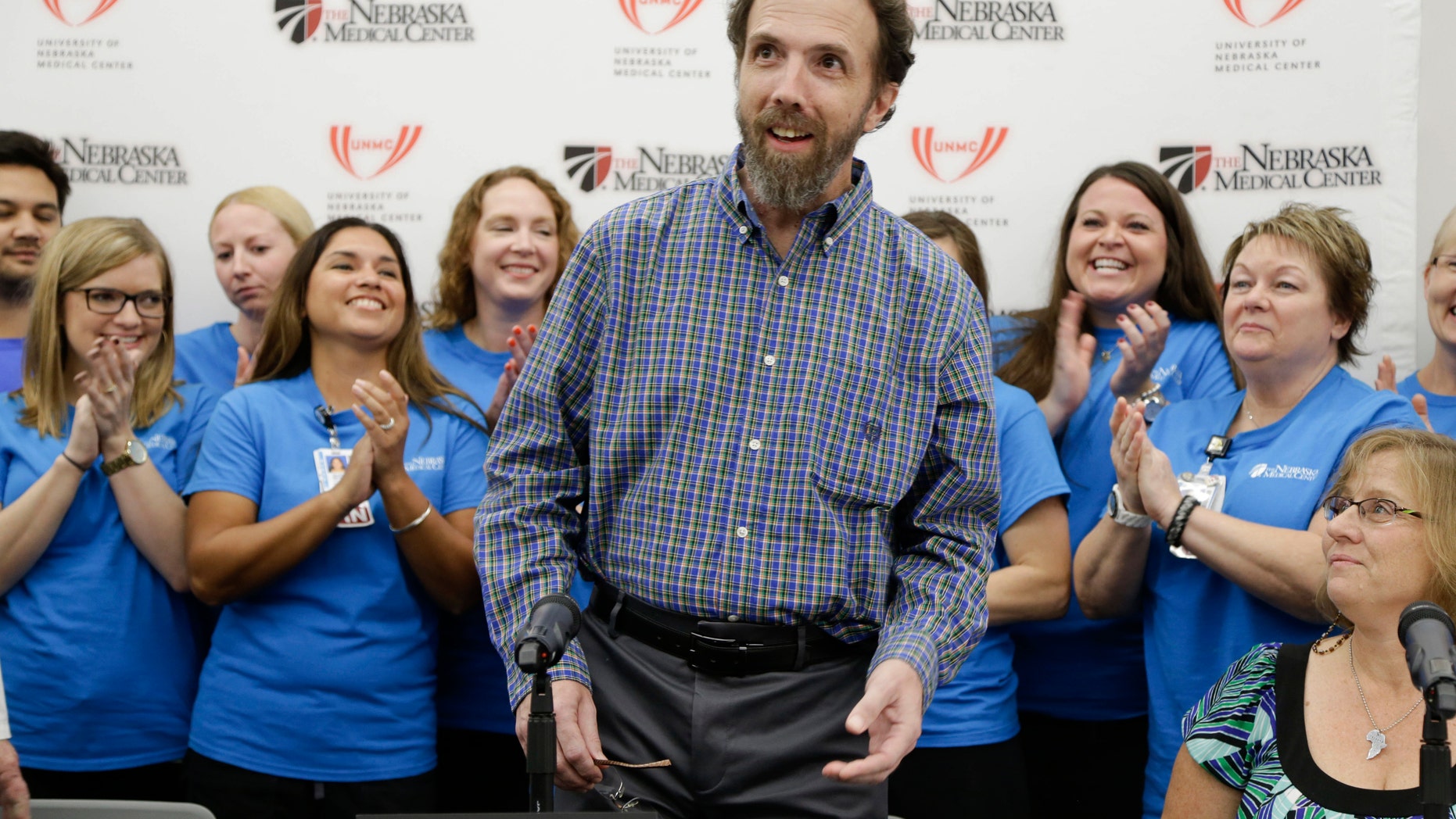 A Massachusetts doctor who was successfully treated for the Ebola virus last month was hospitalized again Saturday with what doctors believe to be a respiratory ailment.
UMass Memorial Medical Center said in a statement that Dr. Richard Sacra was hospitalized Saturday for observation and is in stable condition. He has a cough and conjunctivitis, commonly known as pinkeye, hospital officials said.
Sacra will remain in isolation until doctors have confirmation from tests by the U.S. Centers for Disease Control and Prevention that he is not infected with the virus, the hospital said. Doctors expect to know with certainty by late Monday.
"We are isolating Dr. Sacra to be cautious pending final confirmation of his illness," said Dr. Robert Finberg, who is heading Sacra's medical team. "We think it is highly unlikely that he has Ebola. We suspect he has an upper respiratory tract infection."
Sacra, of Holden, returned to Massachusetts on Sept. 25 after weeks of treatment at an Omaha, Nebraska, hospital.
He spent much of the last two decades in Liberia, working with a missionary group. He also works at Family Health Center of Worcester.
Bruce Johnson, president of the SIM USA missionary group, said in a news release that Sacra first visited a Boston-area hospital emergency room Saturday morning and was transferred to UMass Memorial for observation as a precaution under CDC guidelines.
Johnson said Dr. Phil Smith of the Nebraska Medical Center, where Sacra was treated, told SIM that Sacra's recent viral illness lowered his immune system but his current symptoms aren't those of someone suffering from Ebola.
"Dr. Sacra did the right thing by going to the hospital," Smith said in a statement released by SIM. "He's been through a lot over the last month, and he wanted to be sure his respiratory illness didn't worsen. Being a doctor himself, he knows the importance of preventative care."
The Associated Press contributed to this report.