Man suffers heart attack while dining at Heart Attack Grill in Las Vegas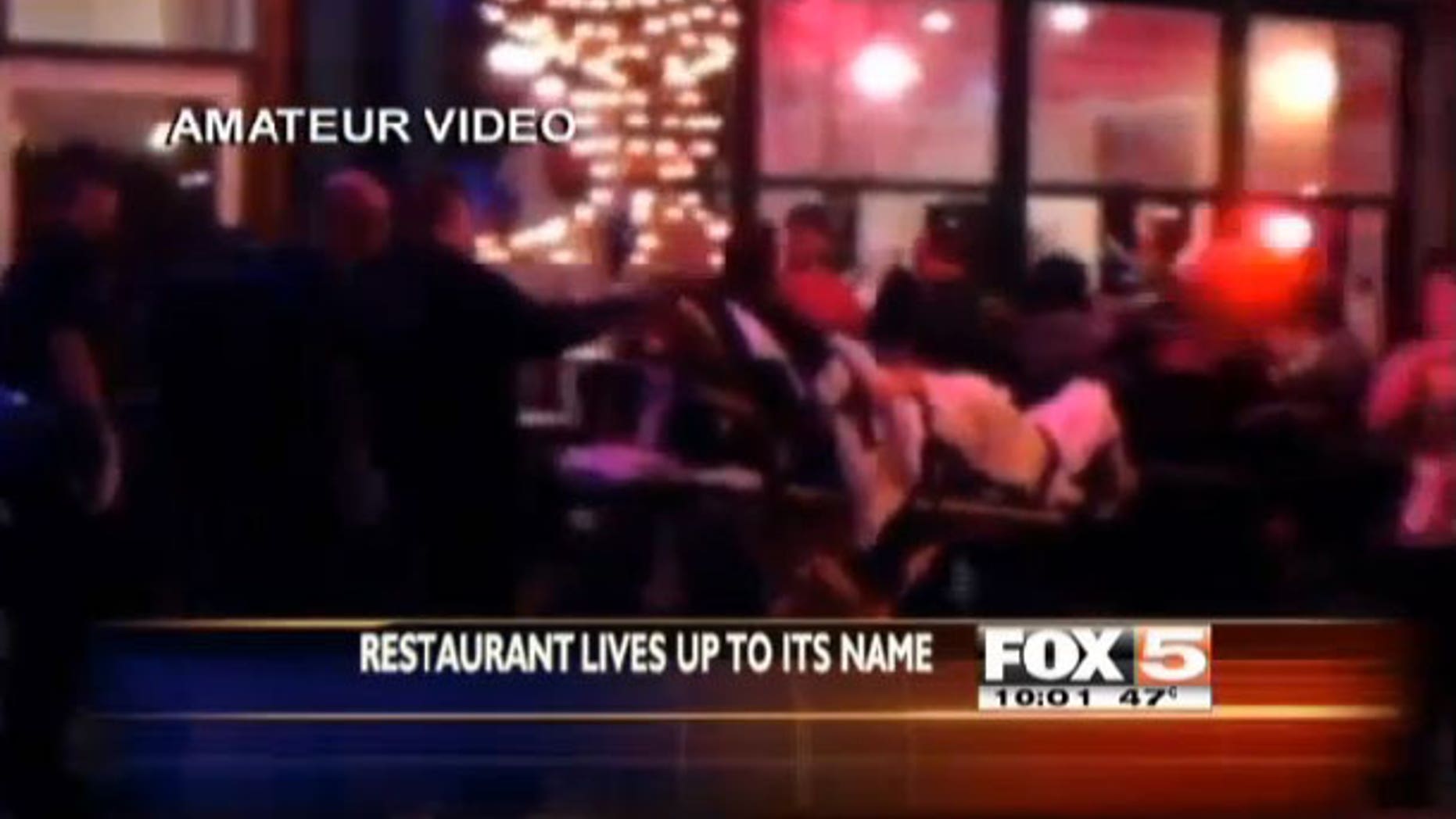 A man suffered a heart attack Saturday after dining at the aptly-named restaurant the 'Heart Attack Grill' in Las Vegas, FOX5 reported.
"He was having the sweats and shaking," said 'Nurse' Bridgett, a waitress who was working at the restaurant when the man began to complain of chest pains in the midst of eating a 'Triple Bypass Burger.'
Restaurant owner "Doctor" Jon Basso told FOX5 at first he thought it was a joke.
"One of the nurses came back to me and said, 'Dr. Jon, we've got a patient who's in trouble," Basso told the news station.  Basso, who is not an actual doctor, called 911, and paramedics and EMTs arrived promptly to treat the man.  According to reports, the man is alive and recuperating today.
The Heart Attack Grill, which opened last October, is infamous for serving high-calorie, high-fat foods.  Foods on the restaurant menu are given names such as 'Flatliner Fries' and 'Bypass Burgers,' and a single meal can easily exceed 8,000 calories, according to FOX5.
While the staff glorifies bad health – people weighing over 350 pounds eat for free – Basso told FOX5 he felt 'horrible' for the man.
"Tourists were taking photos of him as if it were some type of stunt," Basso said. "Even with our own morbid sense of humor, we would never pull a stunt like that."
Basso told FOX5 there have been a "variety of incidents" at the restaurant, but this was the first full-scale coronary.