Man learns what it's like to exercise while pregnant in hilarious video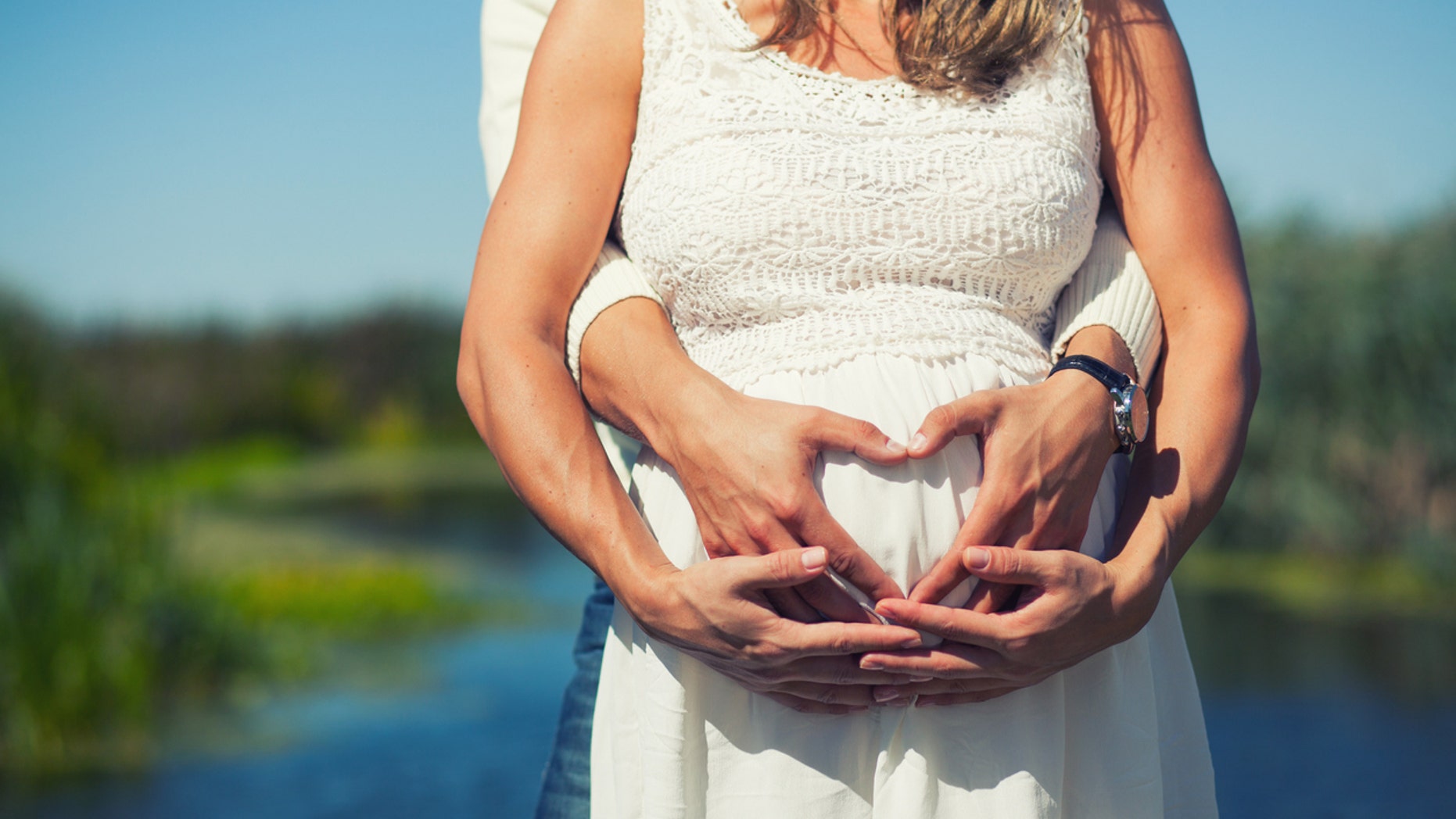 Exercising while pregnant is no joke.
Now, one new dad has a better idea of how real the struggle is.
CrossFit Krypton in Chesapeake, Virginia, shared a video of new dad Blake Milchuck exercising with a 14-pound medicine ball strapped to his chest to learn how his pregnant wife, Kristin, has felt for the past few months.
In the video, Milchuck can be heard telling a person off camera, "It does not feel good."
The camera pans to Kristin using the rowing machine then doing squats, making exercising with extra weight look like a cinch.
EAT TO LOSE: THE 7 BEST FOODS TO HELP YOU SHED POUNDS
Since being posted earlier this week, more than 18,000 people had viewed Milchuck's video as of Wednesday morning.
"Sooooo I think he should do this every class until Baby comes!?!" one commenter wrote, poking fun at Milchuck.
While Milchuck experienced the struggle of carrying extra weight while moving, he didn't fare the swollen ankles, morning sickness and backaches that also can often come with pregnancy.
TRY THIS EASY 1-MINUTE WORKOUT HACK
However, the now-viral video serves as an example that working out is safe — and even encouraged — with a baby on board.
According to the Centers for Disease Control and Prevention, with their doctors' OK, healthy pregnant women should get at least two and a half hours of moderate-intensity aerobic exercise each week. And those who are accustomed to doing higher-intensity exercise can continue their regimens with their doctors' approval.