Lululemon pants focus on male comfort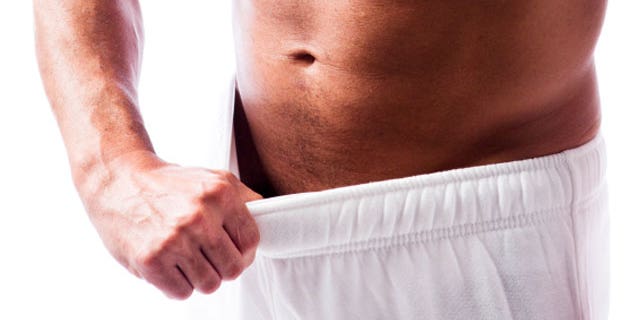 After offending some of its female customers, Lululemon has begun branching out into menswear. Or as CBC News plainly puts it, the Canadian company has "shifted its focus from butts to balls." For the past eight months, Lululemon has been marketing "anti-ball crushing" pants for men, made of "sweat-wicking Warpstreme fabric," as specifically designed to give "you and the family jewels room to breathe." And men are buying into the sales pitch: After a 5% gain in Q2 and 11% growth in Q3, men's same-store sales spiked 16% last quarter, Bloomberg reports.
In a conference call, CEO Laurent Potdevin said the $128 "ABC" pants were a big factor in the upswing. Unfortunately, Yahoo reports that many sizes and colors are now sold out.
Though some buyers say the pants run small, product reviews are mostly positive. "These pants hug me in the right places," says a buyer from Texas.
"Things will never be the same." Another says, "Never have I ever felt so good." Men's products totaled 17% of store merchandise in November, when Lululemon opened its first store exclusively for men in New York, Bloomberg reports.
Now, "we're seeing the potential for expanded store footprints, particularly as we have a growing men's business," CFO Stuart Haselden said. He added men's sales have soared 90% in recent months.
After years of troubles, including a war over see-through pants, Reuters reports Lululemon has upped its quality, introduced a range of new products, and sorted out issues in the supply chain with an eye on international growth.
(The company recently peeved customers in Buffalo.)
This article originally appeared on Newser: Lululemon's Pants Now Testicle-Friendly
More From Newser